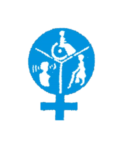 Zambia National Association of Women with Disabilities
WE ARE HIRING!
ZNADWO is looking for highly motivated and qualified candidates for position of Expert/Advocacy Consultant.  Send your application, CV and motivation letter to [email protected] no later than 21st September, 2023. No applications will be considered after 17:00 on 21st September, 2023.
JOB DESCRIPTION: EXPERT/ADVOCACY CONSULTANT
Organization: Zambia National Association of Women with Disabilities
(ZNADWO)
Place of assignment: Lusaka
Job Title: Expert/Advocacy Consultant
Reports to: The Coordinator
JOB OVERVIEW
As part of ZNADWO's efforts to foster participation of women with disabilities in the use and decision-making processes for the Constituency Development Funds (CDF) in two project districts; to ensure gender responsive disability inclusion and representation of women with disabilities for locally-led collective action, the Expert/Advocacy Consultant will be responsible for developing a practical manual to assist women with disabilities participate in CDF processes and more broadly for sustained emergency response and recovery. He/she will also be responsible for conducting basic skills training for women with disabilities to better understand CDF processes and requirements. The Consultant will support advocacy efforts aimed at enhancing inclusion to local council leaders and members of CDF related committees.
THE EXPERT/ADVOCACY CONSULTANT WILL BE RESPONSIBLE FOR:
Development of a Training Manual on CDF Processes: Develop a training manual designed to provide step-by-step guidelines in proposal development and budget preparation processes. This manual should also include information on CDF processes and requirements. It will serve as a resource to expand women with disabilities' knowledge of basic fundamental ideas of a cooperative business, to empower and help them organize themselves in order to participate in CDF activities.
Basic Skills Training: Using the training manual, conduct basic skills training for women with disabilities on proposal development, including techniques such as preparing budgets.
Development of Recommendations: Develop recommendations with explicit mechanisms to advance disability inclusive and gender-sensitive policies for priority economic empowerment for risk reduction in emergency situations. These recommendations should also include mechanisms to increase women with disabilities' input in decision-making for council members and CDF related committees for inclusive collective action in CDF administration and management in line with the decentralization policy to support locally-led decision-making in resource use.
QUALIFICATION/EXPERIENCE
Must have relevant educational qualifications or equivalent professional
experience in the field of gender studies, management, international studies, economic studies or any other relevant social science field – master's degree is an added advantage.
Must have at least 5 years working experience in human rights, gender advocacy, governance or civil society.
Must have wide knowledge and understanding of the decentralization policy, CDF administration and management, along with roles and responsibilities of the council and CDF related committees.
Must have knowledge of gender equality and women empowerment.
Must have knowledge of general development issues in local level settings
Must have training skills and the ability to lead in a productive manner a larger group of participants.
Must have demonstrated experience of having undertaken similar assignments, including materials development.
Must have an in-depth understanding of evidence informed decision-making approaches to inform advocacy and policy work.
Must have excellent oral and writing skills.
Working knowledge of Microsoft and Google application packages.
Familiarity with disability issues will be an added advantage.
Enthusiastic and energetic personality.
Must possess high level of integrity and objectivity.
ABOUT ZNADWO
Zambia National Association of Women with Disabilities (ZNADWO) is an
Organization of Persons with Disabilities (OPD) which was established in 1990 and registered in 1995 under the Disability Act. ZNADWO's mandate is to champion the rights of women with disabilities by facilitating interventions that contribute to addressing issues that affect the welfare of women with disabilities in Zambia.ZNADWO is a non – profit organization run and managed by women with disabilities. It is affiliated to the Zambia Federation of Disability Organizations (ZAFOD) an umbrella civil society organization of and for persons with disabilities in Zambia. ZNADWO is also a member organization of the Non-Governmental Gender Organization (NGOCC). ZNADWO is an equal opportunity employer and is committed to the protection of women with disabilities and other vulnerable persons.