Full Time
Applications have closed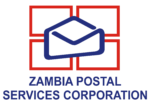 Reporting Line
The Legal Officer will directly report to the Assistant Legal Counsel and Corporation Secretary.
JOB PURPOSE
To monitor the Corporation's legal affairs and ensure they remain in compliance with all Laws and Regulations.
Duties and Key Responsibilities
To draft, review and provide legal advice to MOUs, contracts, and tender documents.
To review on-going cases and advice Management accordingly.
To liaise with relevant departments to ensure that where legal risks have been identified, appropriate courses of action have been taken.
To render legal opinions and assist with legal research.
To help with preparation of Board papers and distribution to Board Members.
To prepare and update weekly list of all active cases.
To prepare monthly, quarterly and departmental reports to be submitted to the supervisor as scheduled.
To compile, proof read and review legal documents and reports.
To attend to all legal matters before the courts of law and quasi – judicial bodies on behalf of the Corporation.
To ensure collection and maintenance of Court judgements and other legal documents.
To ensure all Corporation conveyances are undertaken timely.
Any other duties as may be assigned by your supervisor.
Personal Attributes
Excellent verbal and written communication skills.
Excellent interpersonal, negotiation, and conflict resolution skills.
Excellent organizational skills and attention to detail.
Strong analytical and problem-solving skills.
High level of integrity and confidentiality.
Ability to prioritize tasks and to delegate them when appropriate.
Skills and Knowledge required to undertake the role
Prior experience as Legal Officer.
Ability to identify potential changes in the Law.
Good soliciting and arbitration experience.
In-depth knowledge of all applicable Laws, rules and regulations.
Ability to prepare complex documents.
Computer literacy (MSC Office suite).
In-depth knowledge of all legislation.
Qualifications/Requirements
Full grade 12 Certificate
Bachelor of Laws (LLB)
Advocate of the high court of Zambia
Membership to the Law Association of Zambia (LAZ)
At least two (2) years' experience from a previous similar position
Mode of Application
All interested candidates should submit hardcopies of application letters with supporting certificates and a detailed Curriculum Vitae indicating three (3) minimum traceable referees through EMS to the address below:
The Senior Manager Human Resources
Zampost Headquarters
P.O Box 71845
Plot no 17/18 Arusha Street
NDOLA
The Deadline for receiving application is 26th September, 2023.
Zampost is an equal opportunity employer. Only shortlisted candidates will be contacted.