Consultancy
N/A ZMW / Month
Applications have closed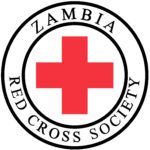 Terms of Reference
Engagement of Strategy Development
Disaster Risk Management Strategy Development Consultant
Duty station/Location:  Lusaka, Zambia
Type of contract:                               Consultancy
Funded by:  NLRC
Language required:  English
Starting date: September 2023
Expected duration of assignment: 3 months starting from when the contract is signed.
Disaster risk reduction and preparedness, focus on the most vulnerable.
Background and context
Zambia Red Cross Society (ZRCS) is a humanitarian organization established in 1966 by an act of parliament to act as auxiliary to public authorities, to augment government's efforts in alleviating human suffering amongst those least able to withstand the stress caused by disasters in society in accordance with the 1949 Geneva Conventions and their additional protocols. ZRCS has branches in 45 districts cross the ten provinces with an estimated volunteer membership of about 15000.Through its auxiliary role to the Zambian government, ZRCS provides humanitarian assistance where it is needed most, and endeavors to improve the lives of vulnerable people in Zambia, through resilient programmes targeting the most vulnerable groups of the societies both in emergency and developmental contexts. ZRCS delivers its mandate through implementation of various projects reaching out to approximately many families focusing on disaster risk reduction, disaster preparedness and response, migrant and refugee services, restoring family links for uprooted persons, health care services and prevention and control of diseases, First Aid at workplaces Water Sanitation and Hygiene (WASH), livelihoods. In its programming and delivery of humanitarian services, the National Society endeavors to provide solutions that bring resilience to both individuals and communities.
In line with the above background, The ZRCS went through the process of Preparedness for Effective response which showed some gaps on Disaster response strategy to guide the efforts by the NS. Some of the identified gaps in the PER include Resources mobilization, DRM Strategy, Emergency Response Procedures, Emergency Operating Center (EOC), Quality and accountability as well as safety security management. Based on the PER priorities, ZRCS adopted development of disaster preparedness and response tools including the following: Disaster Management policy and guidelines, Standard Operating procedures (SOPs) and strategies to enhance effective and efficient response.
Currently, the ZRCS finalized developing its Disaster Management Policy, Response Plan, Multi-Hazard Contingency Plan, Pre-positioning Strategy, forecast based Financing Policy Brief and, Early Action Protocol (EAP) on floods and is in the process of developing the drought EAP. Following the successful completion and approval of the above listed disaster preparedness and response tools, ZRCS seeks to engage a consultant who will help to develop a Disaster Risk Management Strategy. From 2023 -2028 to operationalize the ZRCS DM Policy which is in line with IFRC DRM Framework and Policy as well as Zambia Government DRM frameworks and policy.
OBJECTIVE OF THE CONSULTANCY:
The overall objective of this assignment is to develop a Disaster Risk Management Strategy (DMS) document for Zambia Red Cross Society 2023 – 2028
SCOPE OF WORK:
Under the overall guidance of the ZRCS in collaboration and consultation with the IFRC, NLRC, RCCC and Data 510 technical Advisors and supervision from the ZRCS focal person, the consultant will be responsible for the following.
Spear head writing of DRM Strategy document for ZRCS
Use the format provided by ZRCS.
Document all the lessons learnt in the whole process of DRM Strategy development.
Provide weekly updates on the progress made for ZRCS input.
Align the ZRCS DRM Strategy to the government DM Policy, Act and Strategy
Consult key stakeholders within and outside the movement through workshops for their expectation and input.
DESCRIPTION OF TASKS
The assignment consists of the following tasks:
Conduct a situational analysis through interviews of key informants, and review of the Zambian government DM Policy, Act and Strategy, ZRCS DM Policy, ZRCS multi-Hazard contingency Plan, ZRCS strategic plan (2021 to 2023), IFRC Disaster Risk Management Framework and other related strategies and guidelines.
Attend consultative and validation meetings to be organised by Zambia Red Cross Society. The aim of the meetings is to discuss DRM priorities in the country as stipulated in the ZRCS DM Policy and PER assessment priorities identify gaps that Zambia Red Cross Society can strategically focus on. The work will get inspiration from ZRCS DM policy and PER assessment Report.
In order to perform the above tasks, the consultant shall:
Consult Zambia Red Cross Society staff that are in the Disaster Management Department, IFRC, NLRC, RCCC and Data 510 technical advisors and other institutions such as Disaster Management and Mitigation Unit (DMMU) to identify and acquire the information for the assignment.
Be guided by the various Zambia Red Cross and IFRC guidelines, strategies, plans on DRM/DRR and resilience.
Present draft DRM Strategy to Zambia Red Cross Society in line with the agreed terms of reference and in accordance with agreed timelines throughout the duration of the contract.
Attend consultative and validation workshops organised by Zambia Red Cross Society.
Drafting of the strategy
After the consultant has done key informant interviews, review of key different documents and conducted consultative meetings is expected to draft the DM strategy as per the DRM Priorities of the ZRCS policy.
OUTPUTS AND DELIVERABLES
The Consultant will ensure the following outputs and deliverables are produced and submitted according to the timetable indicated below:
Deliverables
Timeframe
Inception report briefly describing the status of DRR in the country, an understanding of the ToR, clear methodology for executing the assignment, expected deliverables, and workplan.
1 Month
Interviews with the key IFRC, NLRC, RCCC, Data 510, DMMU and NS staff
2 Weeks
Attend the Consultative meeting with Red Cross and stakeholders
1 week
Present the draft DRM Strategy
1 day
Incorporate the comments from workshops and discussions from senior management
1 week
Organise the Validation Workshop with Red Cross and stakeholders
1 Week
Incorporate final input by Movement and Non-Movement stakeholders
2 weeks
Present the final DRM Strategy
1 weeks
DURATION OF THE ASSIGNMENT AND TIMELINES
The assignment is expected to take 3 months, starting from 18th September 2023.
RESPOSNSIBILITIES OF ZRCS
Provide existing protocols, Flood EAP, DM Policy, ZRCS Response plan, Multi-hazard Contingency Plan, Strategic plan, and other tools to the consultant to facilitate alignment strategy.
Provide approved template.
Pay consultancy fees.
Organize workshops that is venue, logistics and invite identified stakeholders
Introduce the consultant to Movement and Non-Movement Partner
Provide a list of all relevant stakeholders and their contact details
REPORTING AND SUBMISSION OF REPORTS AND DELIVERABLES
The consultant shall report to the Secretary General for ZRCS office at HQ in Lusaka
REMUNERATION
A lump sum amount for the whole consultancy work shall be negotiated with the consultant based on prevailing rates on the labour market and budget as per the contract signed.
EXPERTISE REQUIRED
1 Education
a)     Minimum Master's degree in a relevant field of study
b)     Solid training in Disaster Risk Management, climate studies and/or other relevant fields.
c)     Program design and implementation and results-based programme/project management.
d)     In-depth understanding of disasters and their humanitarian and development nexus.
e)     Developing strategic planning and frameworks for development, humanitarian and/or corporate entities.
f)       Knowledge of complex institutional settings and their operation, including the working of national, regional, continental, and international institutions
g)     Data management skills will also be added advantage
2 Experience:
i. Knowledge of the Red Cross Red Crescent will  be highly valuable Relevant experience of not less than 5 years in the sector of policy development
ii. Background/familiar with Emergency preparedness and response and the anticipatory actions
iii. Drafting, supporting, and negotiating corporate and governmental Strategies, Policies and Acts. Familiar with Disaster Management, partners, and programs
iv. Previous experience with Disaster Management programs.
v. Experience on disaster Preparedness, Response, Recovery and Resilience.
vi. Previous experience working with local authorities.
vii. Experience of working with communities and community-based organizations
viii. Methodology of programme/project management;
3 Functional Competencies
a)     Analyzing
b)     Relating and Networking
c)     Deciding and Initiating Action
d)     Applying Technical Expertise
4 Skills
a)     Ability to facilitate a consultative process.
b)     Good Analytical skills
c)     Ability to write concise and comprehensive reports.
d)     Excellent interpersonal skills.
e)     Ability to meet deadlines.
f)       Qualitative and Quantitative research skills A plus
g)     Effective attention to detail and a high degree of accuracy.
h)     High level of integrity, confidentiality, and accountability.
i)       Sound analytical thinking, planning, prioritization, and execution skills.
j)       Fluent English language.
k)     Ability to deal with local partners
SELECTION CRITERIA
An advert for engagement of the consultant will be done through online platforms such as Go Zambia jobs and successful candidate will be settled for through procurement committee.
APPLY VIA THIS LINK