RFP / Tender
Applications have closed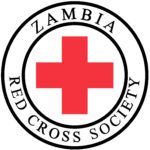 Zambia Red Cross Society (ZRCS) is seeking bids for opening its Fire Safety/marshaling training course We invite your company to submit a bid for this activity in accordance with the specifications and scope of work outlined below:
Open and registering First Safety/Marshaling Course: Find all legal requirements for registration and opening the Fire Safety/Marshaling school for Zambia Red Cross Society.
Provide a cost benefit analysis: To present the possible costs of opening ZRCS Fire Safety/Marshaling school.
To Present Execution Plan: The consultant will be required to present an execution plan within 5 days of engagement.
Present Completion Report: At completion of the task, the consultant will be required to present to ZRCS's management team a final completion report.
Submission of Bids:
Bids should be submitted no later than Tuesday 7th November 2023. All bids should be submitted physically at the Zambia Red Cross Office Reception Bids box on or before the date highlighted. Late bids will not be accepted.
All bid submissions should be accompanied by the following:
Letter of expression of interest clearly showing company name and address
Execution Costs/Budget including labor charges or fees for this assignment. Costs quoted should indicate validity period.
Execution plan and work schedule for the works outlined herein together with all other works that the consultant, in their professional opinion, deems incidental to or necessary for this type of assignment.
2 traceable previous works done similar to the works and requirements outlined herein. These can be demonstrated by reference or completion certificates.
Company profileValid tax clearance, valid up to December 2023
PACRA registration certificate
Evaluation Criteria:
Bids will be evaluated based on the following criteria:
Cost
Relevant experience and qualifications
Quality of proposed solution
Timeliness of delivery
References and reputation
Please ensure that your bid includes all the necessary information and documentation required to demonstrate your company's ability to meet the project/service requirements. If you have any questions or require clarification on any aspect of this project, please contact The Logistics Officer – Zambia Red Cross Society at Email: [email protected] and mobile +260 963335283.
REFERENCE DOCUMENTS HERE