Full Time
Applications have closed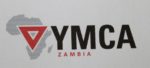 Website Zambia YMCA
NGO whose aim to to empower young people
Reporting to the National General Secretary (NGS), the Accounts Officer will be responsible for Zambia YMCA's accounting and financial management.  He/She will ensure the efficient use of resources.
Key responsibility areas and associated tasks include:
1. Accounting and Financial Management
In charge of  accountancy procedures: allocation of expenses, posting into the accounting software, bank reconciliations, filing of documents, balance checking etc
Verify monthly accounts: communicate accounts on a monthly basis to the National General Secretary, respecting the ZAMBIA YMCA financial policies and deadlines;
Manage the presentation, circulation, filing and archiving of accounting and financial documents in conformity with ZAMBIA YMCA procedures
Maintain ZAMBIA YMCA Fixed Assets Register
In charge of procurement for the organization.
Ensure statutory remittances are done on time every month.
In charges of the management of office assets – repairs, insurance and maintenance
2. Treasury Management
Open/close bank accounts on the authority of the NGS through the NEC
Oversee the management of  all bank accounts
Follow transfers, check balances
Supervise the management of safes and cash: available amount, balance checks, security instructions
Assess monthly cash-flow needs for programs and core expenditure and communicate to the NGS.
Manage money transfers ensuring appropriate payment procedures (bank transfer cheque, cash, EFT etc.) are followed
Advise the NGS on investment opportunities available.
3. Commitment of Expenditure
Ensure all expenditure is committed in accordance to the Zambia YMCA accounting policy and procedures
Negotiate local credit terms with suppliers (where necessary)
Ensure that procedures are adhered to in terms of contracts and payments
Ensure that proofs of purchase are valid (contracts, orders, bills, invoice, delivery notes, LPOs, receipts etc)
4. Budget Management
Develop the Institution budget for each year in collaboration with the NGS and Programmes Officer for NECs approval.
Develop programs budget in conjunction with the Programs Officers.
Draft financial management reports (quarterly and final) for partners respecting contractual deadlines
Prepare quarterly management accounts and provide explanation for budget variances
Prepare projected cash flows for programs/ Administration expenses.
5. Internal Controls
Ensure adequate internal controls are in place with respect to:
Cash management- bank accounts, petty cash, incomes
Asset management
Income and expenses
Staff Imprest and staff debtors
6. Audits
Ensure the annual audit is carried out in good time- must be concluded by 31st March.
Ensure the program audit where required are carried out in good time and submitted to the partner
7. Team Leadership
Oversee the operations in Accounts department as well coordinate all Local Associations
Ensure and always improve information flows within the department and with other departments and programs.
Ensure all financial reports are submitted every 5th of the month to the NGS and reviewed by the Finance committee –This include local association's financial reports
8. Other
Any other duties as may be assigned by the NGS