Full Time
Applications have closed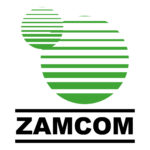 Website ZAMCOM
The Zambia Institute of Mass Communications (ZAMCOM) was establ
HEAD CHEF
Reporting to the Lodge Manager
Job Profile
Overseeing all aspects of the culinary operations of the kitchen, create and execute the menus, lead and manage the Kitchen staff.
Main Duties
Supervise the preparation of all food and ensure that food is prepared according to food preparation requirements.
Ability to observe very high standards of cleanliness and hygiene as well as ensure all kitchen staff maintain these standards.
Responsible for creating menus and determining the food inventory needs.
Oversee and monitor the work of kitchen staff to ensure all tasks are done as required.
Ensure meals are prepared on time and in sufficient quantities.
Ensure wastage is minimized by careful supervision of food preparation methods and ensure that proper hygienic storage methods are utilized to prevent food loss.
Ensure a safe working environment for the kitchen staff at all times.
Ensure kitchen equipment is in good working order and that kitchen staff are able to operate it efficiently.
Design and present menus which are to be approved by the Lodge Manager
To ensure work safety by ensuring that you adhere to all site regulations regarding safety, health and the environment.
To be pro –active in all aspects of operational safety and encourage teamwork within the section
Knowledge and skills requirements
Grade Twelve (12) Certificate
Diploma in Food Production or its equivalent
Proven experience as a Head Chef or Executive Chef in a high-end hospitality establishment
In-depth knowledge of various cuisines and culinary techniques and attention to detail and a commitment to delivering the highest quality of food Service
Able to interact with personnel from other sections
Be physically fit and be able to pass pre-employment and medical examinations.
Strong Leadership skills and the ability to effectively manage a Team
Experience managing a diverse team and strong willingness to build capacity of local staff
Knowledge of food costing & control principles
Knowledge of computer, using office software such as Excel, Word and Power Point.
Strong verbal and written communication skills
The Executive Director
Zambia Institute of Mass Communications Educational Trust
Plot 3529 Government Road
P.O Box 50386 RW
Lusaka.
Or send via email to: [email protected]
Closing Date: 13th September, 2023
PLEASE NOTE THAT ONLY SHORTLISTED CANDIDATES WILL BE CONTACTED