Part Time
Applications have closed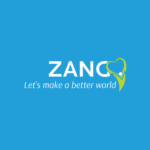 About Zango Foundation:
Zango Foundation is a non-profit organization dedicated to improving the physical and mental well-being of children and adolescents across the globe. Our mission is to provide assistance to vulnerable and underprivileged children in need through various initiatives, such as education, healthcare, mental health support, and more. We believe in empowering the next generation to create a brighter future for themselves and their communities.
Benefits of Volunteering with Zango Foundation:
Meaningful Impact: Working with Zango Foundation allows you to make a meaningful impact on the lives of vulnerable children and adolescents, contributing to their well-being and empowerment.
Professional Growth: You'll have the chance to develop valuable skills and gain practical experience in your chosen field, whether it's education, healthcare, fundraising, mental health, or any other area.
Networking Opportunities: Zango Foundation collaborates with a wide range of partners, including other non-profits, government agencies, and community organizations. This provides an excellent opportunity to expand your professional network.
Training and Mentorship: The organization values the growth of its team members and provides training and mentorship opportunities to help you excel in your role and personal development.
Flexible Work Environment: Zango Foundation offers a flexible work environment that encourages creativity and innovation while maintaining a healthy work-life balance.
Diverse and Inclusive Culture: The organization is committed to diversity and inclusivity, fostering an environment where individuals from various backgrounds can thrive and contribute their unique perspectives.
Opportunity for Full-Time Employment: Zango Foundation often considers Volunteers for full-time positions based on performance and the availability of openings, providing a potential pathway for long-term employment.
Professional References: A successful Volunteer at Zango Foundation can serve as a valuable reference when applying for future job opportunities in the non-profit sector or related fields.
Volunteer Positions:
We are currently seeking dedicated volunteers to join our team. These positions are part-time, requiring a commitment of three days a week. As a volunteer with Zango Foundation, you will have the opportunity to contribute your skills and passion to make a meaningful impact on the lives of those in need.
Here are the available positions:
Education Advocate Volunteer:
Support our educational programs and initiatives to provide quality education to underprivileged children.
Assist in organizing educational events, workshops, and mentorship programs.
Collaborate with local communities to enhance access to education.
Climate Change Volunteer:
Raise awareness about climate change and its impact on vulnerable communities.
Assist in the development and implementation of climate change awareness campaigns.
Collaborate with local communities to promote sustainable practices.
Sexual and Reproductive Health and Rights (SRHR) Volunteer:
Promote SRHR education and access in underserved areas.
Engage with communities to reduce stigma and provide support related to SRHR issues.
Assist in organizing workshops and awareness programs.
Water, Sanitation, and Hygiene (WASH) Volunteer
Support our efforts to improve access to clean water and sanitation in disadvantaged communities.
Engage with communities to raise awareness about WASH and promote hygiene practices.
Assist in organizing WASH-related workshops and initiatives.
Mental Health Volunteer
Raise awareness about mental health issues and reduce stigma in communities.
Assist in the development and implementation of mental health support programs.
Engage with individuals facing mental health challenges to provide essential support.
Qualifications
Minimum of a diploma in Communication, Social Science, Community Development, Health Science, Public Administration, Non-Profit Management, Education, or a related field.
Passion for education and a strong commitment to positively impacting the lives of children and adolescents.
Excellent command, written and spoken, of both English and any local language.
Proficient in computer software applications MS Word, Excel and Powerpoint.
Exceptional organizational skills, able to work independently and collaboratively, displaying initiative and sound judgment.
Ability to thrive under short deadlines and effectively balance multiple activities and demands.
How to Apply
Interested candidates should submit their resume, a cover letter specifying the position they are applying for, and any relevant supporting documents to [email protected]. Please include "[Your Name] – [Position Applying for]" in the subject line (e.g. John Chifwembe – Climate Change Volunteer).
The deadline for submission of applications is 23rd September 2023.
Zango Foundation values diversity and is an equal opportunity organization. We encourage candidates from diverse backgrounds to apply and be part of our mission to create a brighter future for children and adolescents worldwide.