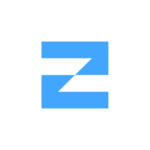 Zap Payments
Company Brief

Zap is a payments startup that exists to provide a seamless payment experience between users and merchants. Our overall goal is to become a leading mobile payments provider across Africa.
Job brief
We are looking for an experienced backend engineer to join our startup team. You will be responsible for building the server applications that connect to our front-end clients.
If you have excellent programming skills and a passion for developing applications or improving existing ones, we would like to meet you. As a Back-end developer, you'll work closely with other team members to build back-end applications that are scalable and maintainable.
Ultimately, you should be able to develop and maintain functional and stable backend applications to meet our company's needs.
Responsibilities
Design clean system architecture and build robust back-end software
Design, build, launch scalable infrastructure
Work with design teams to develop and execute on requirements
Write proper and complete test cases
Use tools such as Kafka to improve scalability and performance
Improve functionality of existing systems
Troubleshoot and debug applications
Gather and address technical and design requirements
Build reusable code and libraries for future use
Requirements
3+ years of professional experience developing in Java or Typescript or similar back-end languages
Experience designing and implementing clean infrastructure
Experience designing and building microservices or event driven architectures
Experience with SQL or similar query languages
Experience with RESTful API design and building scalable APIs
Experience with common web frameworks such as Spring Boot or Express or similar back-end architectures
Familiarity with Docker, Kafka and Git
Familiarity with AWS or familiar cloud platforms
Strong communication skills