Need some inspiration?
Each week we bring you a quote aimed at providing inspiration and encouragement.  You can check out the entire series of quotes by visiting: Motivational Quotes
This week we feature another inspiring quote from education activist and the youngest Nobel Prize laureate.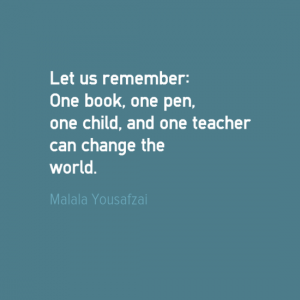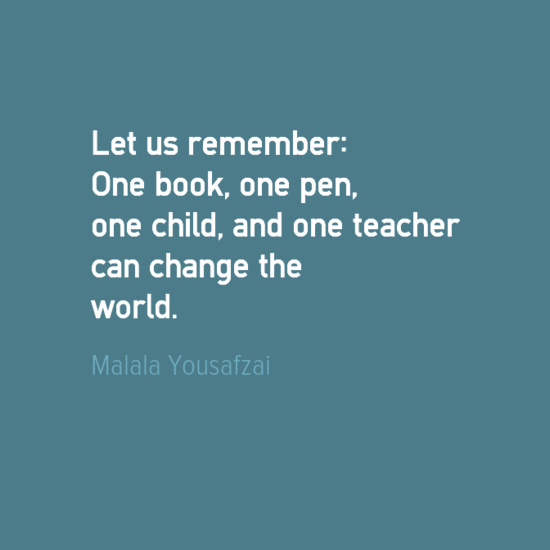 Who is Malala Yousafzai?
Malala Yousafzai was born in Pakistan in 12 July 1997. Aged 10 or 11, Yousafzai wrote an article regarding her life in Pakistan and about her views on promoting education for girls. Following the article she went on to give a series of interviews in print and on television and was nominated for the International Children's Peace Prize by South African activist Desmond Tutu.
In October 2012, Yousafzai was on her school bus in Pakistan when she was subject to a horrific assassination attempt by those attempting to silence her views on female education. She was shot three times at point blank range, including one shot to the head. Miraculously Yousafzai was not killed. She was transferred to England where she underwent intensive rehabilitation.  Following her recovery she has campaigned for world wide access to education speaking at the United Nations and meeting with numerous world leaders.
In October 2014, Yousafzai was announced as the co-recipient of the Nobel Peace Prize.
Need more inspiration?
To find more inspiring quotes visit: Inspiration
Search for Jobs
To search for the latest jobs in Zambia visit: www.gozambiajobs.com