Full Time
00000 / Month
Applications have closed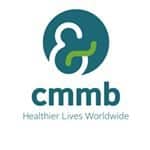 Website Catholic Medical Mission Board Zambia
Healthier Lives Worldwide
The Principal Investigator ( PI )will be the project's senior supervisor and will oversee all aspects of program performance, both technical and managerial. The PI will be under the supervision of CMMB Zambia Country Director provide strategic leadership and oversee the team managing all project activities and supporting operations. and will serve as the project's principal contact point for the donor and other stakeholders. The PI will be responsible for the management, implementation and reporting of the project. The PI will have the primary responsibility for achieving the success of the project. He/She has final responsibility for project delivery, including planning, budgeting, and implementation of the technical vision and approach, as well as reporting and ensuring the success at all levels of the project. The primary responsibility for achieving project success lies with the PI.
Roles and Responsibilities
Provide strategic leadership and oversee the team managing all project activities and supporting operations.
Serves as the official contact point providing overall project management and strategic direction.
Oversee technical and operational functions for achieving project goals.
Provides accountability of all project deliverables.
Monitors project activities for results or potential problems.
Oversee the development of the annual implementation plan, budgets, and other deliverables per donor requirements
Ensures that managerial, technical , administrative, and financial procedures comply with CMMB Zambia and donor policies and procedures
Ensure that the project is implemented per CMMB business principles, policies, and procedures and donor requirements
Supervises project personnel, consultants, and other staff as assigned.
Oversees preparation of monthly activity schedules and project reports and submits them to the donor on time.
Qualifications
Medical degree and a master's degree or its equivalent in health, Public Health, international relations or a related field.
At least 10 years of experience managing donor-funded projects and/or other development programs related to health, with demonstrated experience leading a team to achieve development results.
Applicant instructions
All interested candidates who meet the above criteria are encouraged to send their application letters with copies of their most recent curriculum vitaes with at least three traceable references to [email protected] .The closing date for receiving applications is 22nd  July,2022.
Only shortlisted candidates will be contacted for an interview.