Full Time
Negotiable / Month
Applications have closed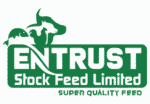 An Animal Nutritionist is responsible for creating and balancing rations to ensure all dietary needs are met for animals under their supervision.
RESPONSIBILITES
As an animal nutritionist, you'll need to:
Evaluate the chemical and nutritional value of feeds, feed supplements, grass and forage for commercial animals.
Formulate diets and rations to maximise growth, reproduction, health and performance
assess the relative nutritional and economic value of feeding systems
Research the effectiveness of dietary regimes conduct animal-based studies and laboratory trials
Support agricultural consultants in their work
Liaise with producers and clients to understand their targets and objectives, and the specific needs of the market.
Monitor feed formulations to meet quality performance and animal health standards
Provide advice on nutrition to farmers, other animal owners, veterinarians and government bodies
Rationalise animal feed manufacturing techniques
Expand existing ranges of animal food products and develop new ones
Support commercial teams in producing and launching new products
Carry out sales and marketing strategies following the launch of a new product
Balance growing consumer interest in quality with the need to develop competitive agricultural systems
Maintain expertise in nutritional trends and keep up to date with regulatory changes
Use software to formulate diets, conduct research and generate reports
Investigate nutritional disorders and the safe storage of feeds, often in conjunction with veterinary surgeons.
Qualifications.
Experience: A minimum of 2 years
Academic Qualification: A minimum of a Diploma in ( Animal Science with experience in feed production systems).
Must have experience in maximizing economic output through equalizing of nutrition and production parameters
Strong interpersonal skills and ability to work influentially across interfaces are important
Must have excellent analytical and report writing skills
Excellent communication skills both written and verbal, including the ability to professionally interact with people at all levels are essential
Experience in formulation software, i.e. Format or Spesfeed would be ideal