Full Time
Applications have closed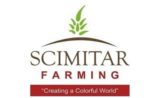 Company Profile
Scimitar Farming is a diverse agricultural and livestock business situated in Chelston, Lusaka. Produce is supplied to both local and international markets.
Job Outline
The cost accountant will report directly to the financial manager and be responsible for monitoring the accuracy and completeness of the costing and revenue process. The ideal candidate should be comfortable gathering financial data from the various departments and compiling it into readable reports for the management team.
Focus Areas
Oversee the stock control process, reordering levels, issuing to departments.
Ensuring all supplier documentation is received, captured and filed in a timely manner (Purchase orders, goods received notes, supplier invoices, supplier credits).
Processing monthly supplier reconciliations and ensuring costings are accurate.
Consolidate the various revenue streams weekly and reconcile to production issuing records.
Invoicing export customers.
Ensuring all revenue documentation is received, captured and filed in a timely manner (Delivery notes, customer invoices, credit notes, export documentation).
Producing weekly and monthly revenue and costing reports.
Skills
Qualification in Accounting (Essential).
ZICA registered (Essential).
Advanced Excel Knowledge (Essential).
Experience in Sage Evolution (Preferred).
To apply please complete the form on the link below.