Full Time
TBA / Month
Applications have closed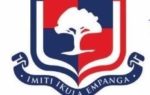 Website Woodford School Lusaka
Imiti Ikula Empanga
COMPANY BRIEF
Woodford School Lusaka (WSLsk) is a beautiful purpose-built and co-education private school operating in Lusaka`s Kabulonga area. Our education service provides a 21st-century learning experience to learners starting from Nursery up to Grade 7.
The school has rapidly grown to be one of the most respected names in the Zambian education sector serving the Lusaka community with a consistent record of outstanding academic achievement for examination classes.
Woodford School Lusaka`s philosophy for education is built upon intrinsic African values of inclusivity, nurturing the high aspirations of every child. The holistic development of all learners. 'imiti ikula empanga' is Woodford School`s motto. This belief permeates every aspect of life at our school. We aim to provide an enriching learning environment that empowers learners with appropriate skills, knowledge and understanding of a fast-changing world.
Woodford School Lusaka is a part of Rhodes Park Schools Group, a leading private education provider in Zambia. Our schools enjoy membership to the Independent Schools Association of Zambia (ISAZ), which provides excellent inter-school competitions, tournaments, and continuous professional development opportunities.
JOB PURPOSE
The job candidate should be a passionate advocate for both the children you teach and the benefits that Music can bring. The Music Teacher will teach children across the early years and foundation Stages, Lower Primary and Upper Primary. He/she will need to have experience with the progression of Music and developmental activities for children of these ages. The Teacher will ignite a passion for Music while, creating a sense of achievement for all and will need to demonstrate the highest expectations whilst acknowledging that each of our children is unique with individual strengths and needs.
KEY RESPONSIBILITIES
Taking responsibility for a primary class, supporting, nurturing and taking a genuine interest in the holistic development of all children in that class;
Working closely with the Head Teacher and colleagues to ensure the effective teaching and learning.
Planning and implementing a relevant, challenging and rigorous curriculum;
Planning and delivering lessons, ensuring attention is given to appropriate differentiation;
Contributing to collaborative learning at all levels of school life;
Creating inquiry-based classrooms that develop critical thinking skills, knowledge, and a range of skills within an environment based on trust, respect, and fairness;
Selecting relevant resources and leveraging digital tools to support and enhance learning;
Develop appropriate assessment tasks, providing timely and effective feedback that enhances pupil's learning;
Communicate effectively with pupils, parents, and colleagues in a professional manner;
Provide appropriate pastoral support as and when necessary;
Play an active role in the school's extra-curricular programmes.
Any other assigned duties
KNOWLEDGE, EXPERIENCE & PERSONAL COMPETENCIES
Full Grade 12 certificate with 5 Credit or better
At least a Primary Teachers Diploma from a recognized College; A Bachelor's Degree will be an added advantage
At least 3 years of teaching experience at a reputable school
Must be able to play at least three (3) Key Musical instrument
Qualified teacher registered and licensed with The Teaching Council of Zambia (TCZ)
Must be computer literate
APPLICATION PROCESS
If you are interested in filling any of the above vacancies and believe you meet the specified terms, forward your Cover Letter, CV, NRC, TCZ License, and certified copies of professional qualifications to [email protected] and clearly state the position you are applying for in the subject of your email.
Please note that applications that will not conform to the above specifications will not be considered.