Full Time
Applications have closed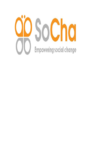 Website SoCha LLC
Empowering Social Change
Background:
The USAID/Zambia Monitoring, Evaluation and Learning Platform (Z-MELP) Activity, implemented by SoCha LLC, began work on June 8, 2020, and will continue until June 7, 2025. The purpose of Z-MELP is to improve program performance management and efficiency at all levels, to help the Mission meet Agency requirements, make improved informed strategic and management decisions around program implementation, and advance Agency learning. In addition, Z-MELP provides the Mission access to technical and advisory services to design and carries out specialized multiple, third-party monitoring, evaluation, and learning (MEL) tasks that support Program Cycle implementation. Furthermore, through Z-MELP, the Mission achieves efficient MEL functions to enhance data-driven decision-making and strategic steering of the Mission's Country Strategy.
*** Zambia-based applicants local or expatriate are encouraged to apply***.
Scope of Work:
Z-MELP is looking to recruit an External Communications Specialist to primarily support the Mission's Health Office, but with support to other USAID/Zambia technical offices possibly being requested on a case-by-case basis. The position is to be staffed full-time for at least 12 months, with a possible extension depending on budget availability. The External Communications Specialist will report to the Z-MELP Chief of Party and will work under the close direction of the USAID/Zambia Health Team.
Specific responsibilities include, but are not limited to the following:
Develop and produce externally facing communications products around USAID/Zambia's Health Programs (success stories, blog posts, articles, press kits, videos) with an understanding of how these materials affect public perceptions and understanding of USAID programs.
Produce a monthly cable to Washington DC to report progress on COVID-19.
Draft and finalize a monthly newsletter that informs key stakeholders on USAID's strategy and actions to fight COVID-19.
Provide input/help draft health team's COVID weekly updates on the COVID-19 rates, programming, successes, and challenges.
Create relevant and engaging social media content that raises awareness of USAID/Zambia's Health programming and other health activity.
Routinely review and synthesize implementing partners' (IPs) COVID reports, the Ministry of Health (MOH) documents, and other documents.
Work with the Development Outreach and Communication (DOC) team to plan site visits and public relations' events that disseminate the Office's Health-related activities.
Provide communications support to USAID/Zambia's other technical offices, as requested and on a range of prospective topics.
Minimum qualifications and experience:
Bachelor's Degree in Communications, Journalism, International Development, or other communication-related disciplines. Advanced degree in a communication relevant discipline preferred.
Minimum of 3 years' experience in donor project communications and outreach; USAID and health sector experience strongly preferred.
Excellent writing skills in English are an essential requirement – all final candidates will be required to take a writing test.
Experience building and implementing communications strategy and providing communications advising services to project and client teams.
Demonstrated ability to work with teams to produce written products and media, adhering to deadlines and short turn-around times.
Fluency in written and spoken English required.