Full Time
N/A / Month
Applications have closed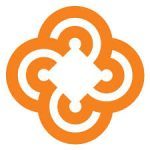 Chemonics International Inc.
Employment opportunity
The USAID Global Health Supply Chain Program – Procurement and Supply Management (GHSC-PSM) project seeks to fill the position of Human Resources Officer to support the GHSC-PSM project in Zambia.
The USAID Global Health Supply Chain Program – Procurement and Supply Management (GHSC-PSM) project will be the primary vehicle through which USAID will procure and provide health commodities, provide technical assistance to improve partner countries' management of the supply chain, and collaborate with key international stakeholders to support global health initiatives.
With 100+ staff across eight offices around the country, this diverse and complex program sets out to strengthen capacity of GRZ to develop sustainable systems that ensure availability and security of vital and essential health commodities through (1) increased data availability and use for informed supply chain decision making, (2) improved quantification procurement planning and coordination processes, (3) provision of cost-effective, reliable international and local procurement services, (4) improved efficiency in warehousing and distribution by Zambia Medicines and Medical Supply Agency ( ZAMMSA), and (5) increased strategic management and planning by Ministry of Health for improved commodity security. The project seeks to recruit (on a one-year contract renewable) for the following position of:
Position Title: Human Resources Officer (1 Position)
Reporting to: Human Resources Manager
Principal Duties and Responsibilities
The Human Resources Officer will work with the Human Resources Manager to provide support in various Human Resource functions. The Human Resources Officer will be responsible for supporting full cycle recruitment and coordination of on-boarding processes, personnel files maintenance, administration and management of leave, ensuring that training and performance management trackers are updated, and support other staff welfare services to the project.
Specific Tasks
Maintenance of personnel files both in hard and soft copy in order to be audit ready. This includes filling of documents relating to performance management, Training, disciplinary action, fully executed leave forms, etc;
Support full cycle recruitment process in compliance with established procedures and regulations including but not limited to shortlisting and pre-screening candidates as well as reference checks, and negotiating offers of employment to ensure timely engagement of staff;
Support administration of leave management by ensuring that leave is well tracked, and records are securely maintained;
Assist in developing HR metrics to guide management's decision making in areas such as training, staff retention, exit surveys, and employee feedback;
Ensure staff timesheets are submitted on time, review their accuracy to ensure they are correctly approved and submitted to Finance;
Assist with initiation and coordination of on-boarding of new employees to ensure basic knowledge, processes and procedures, rules and regulations are communicated/shared with newly engaged staff;
Ensure project compliance with local labor laws by conducting regular audits, and keeping updated on local labor laws and HR best practices and work closely with assigned supervisor on communication to staff and labor law compliance, and help to ensure a positive and thriving work environment for all staff;
Contribute to the development and editing of HR related policies and procedures, as needed in coordination with the HR Manager/Specialist;
Provide support to the HR Manager to ensure day-to-day operations of HR-related functions in Lusaka and across provincial offices are attended to and addressed in a timely, efficiently, and proactive manner;
Management
Verify that USAID regulations, Chemonics policies, and quality management best practices are enforced consistently;
In conjunction with Human Resources team and Deputy Country Director-Operations, act as project resource for questions on Chemonics' policies, Zambian labor law, and USAID personnel policies and regulations;
Other duties as assigned.
Minimum Education Qualifications, Experience and Competencies:
Diploma in Human Resource Management and Degree in Human Resource Management will be an added advantage;
Minimum of three (3) years' work experience in human resources with experience working for development projects and/or organizations;
Must be a paid-up member of the Zambia Institute of Human Resource Management (ZIHRM);
Knowledgeable of Zambian labor laws;
Ability to work in team environment a must;
Ability to exercise confidentiality and high levels of professionalism;
Excellent interpersonal and communications skills;
Demonstrated leadership, versatility, and with high level of integrity;
Written and spoken fluency in English required.
Location of Assignment: Lusaka
To Apply:
Complete the form no later than COB Monday, January 23, 2023 at 17 00 hours. No telephone inquiries, please.
Chemonics is an equal opportunity/Affirmative Action employer and does not discriminate in its selection and employment practices. All qualified applicants will receive consideration for employment without regard to race, color, religion, sex, national origin, political affiliation, sexual orientation, gender identity, marital status, disability, protected veteran status, genetic information, age, or other legally protected characteristics.
Note that Chemonics International Inc. does not charge recruiting fees to hire staff and that doing so would be a violation of our anti-trafficking plan.