Full Time
Applications have closed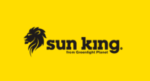 What you would be expected to do:
Ensuring accurate month-close/quarter-close and year-close processes and manage all financial reports
Closure of all statutory and tax audits, external and internal audits
Finalization of the financial statements and perform the required review of the financial statements.
Discuss audit queries and close all issues raised by the auditors.
Manage tax and overall account reconciliations to ensure the balance sheet is stated accurately.
Provide periodic Trial balance to show movements in profit and loss as well as balance sheet.
Ensuring accountings are in accordance with local GAAP and US GAAP
Manage all direct and indirect tax filings, reporting, and all of its underlying processes.
Drive all Transfer pricing assessments, filings, reporting and processes.
Liaising with the Service provider for getting the Transfer pricing study completed on a yearly basis.
Preparing the necessary Tax reporting package on a quarterly basis for provision of all the status updates to Global finance team.
Ensuring that the correct with-holding tax rate has been used for deducting the tax for all the required heads and all relevant items have been included for with-holding tax deduction.
Liaising with the service provider for getting the remittance done on time for VAT, WHTax, PAYE, NHIS, NAPSA and other related items.
Maintenance of the monthly Compliance Dashboard and to ensure that all statutory payments are made on time.
Partner with global finance team to execute finance initiatives across organization as required from time to time.
Drive visibility into variable cost accounting, variable cost productivity, project margins and other key financial metrics.
Creating of masters with all the relevant information of the customers and vendors and maintenance of necessary documents for them
Processing of employee reimbursements.
Ensure all local secretarial compliances are done on time.
You might be a strong candidate if you:
Bachelor's degree in accounting/Finance
ACCA / CPA or any relevant professional qualification is a must.
5 years relevant work experience in Controllership, accounting, or taxation practices
Relevant work experience with Big 4 audit firms or MNCs
Desired Characteristics
Excellent analytical skills, able to clearly link financial results to operational performance drivers, generate alternatives and drive positive change.
Clear thinking/problem solving, able to lead projects/process improvement within operations/finance function.
Able to break down complex issues into simpler steps and resolve them.
Fluent in written and verbal English communication
Excellent presentation skills and strong executive presence
Ability to prioritize & promote teamwork.
Willing to participate and engage in operations in addition to finance.
Excellent grasp over MS Excel and MS power point
Should be flexible, willing to stretch and achieve over and above base expectations.
Possess strong people management skills.
What we offer (in addition to compensation and statutory benefits):
An opportunity to grow as a professional in a dynamic, fast-growing, high impact industry;
The chance to work in an open-minded, collaborative culture surrounded by enthusiastic Greenlighters who are driven by the challenge of continuously innovating and growing an innovative, sustainable business with a profound impact on the world;
A truly multicultural experience: you will have the chance to work with and learn from people from different geographies, nationalities, and backgrounds.
Structured, tailored learning and development programs help you become a better leader, manager, and professional through the Greenlight Academy.
To apply click on the link here.