Full Time
Applications have closed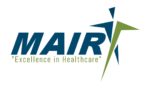 Mair Pharmaceuticals Ltd
"Excellence in Health Care"
Job Summary
The post-holder, under the guidance of the Finance and Administration Director, is responsible for carrying out all accounts duties, transactions entries to the accounting system, banking, stock taking, budget tracking, record entries, statutory payments, money counting, income reconciliation and filing and financial reporting.  The post-holder is also required to summarize all employee time sheets and create the payroll summary and payslips, prepare and upload all statutory obligations, make contract adjustments and interview preparations and orientation for all new employees.
RESPONSIBILITIES   
Standard Payments
Promptly/timely raise monthly, quarterly and annual standard payments as and when they fall due and ensure they have been dispatched. Some of these are:
Business Levies
Fuel, Airtime for Phones & Telephone bills
Security
Insurance
Water and Sewerage
Electricity bills
Medical payments
Workers Compensation Fund
PACRA Annual Fees
NAPSA
Rental Fees
Ministry of Lands
NHIMA
PAYE
ZDA
ZAMRA Annual Fee
Vehicle License Fees
Fire Extinguisher Refills
Management of Petty Cash
Raise payments for various requests (Cash and Cheques) and enter these into the system.
Ensure that requisitions that are submitted have been filed in with all relevant information
Writing, Filing and maintenance of payment vouchers.
Preparation of weekly/ Monthly income and attendance/ Attendance report.
Reconciliation and disbursement of Petty Cash.
Ensure safety of the petty cash held
Making weekly Airtel to Bank Transfers
Withdrawing of Petty Cash and other payments
Creating and ensuring necessary accounts and admin documents are received by the team.
Handle transactions into and out of the petty cash fund.
Follow the unretired receipts and ensure they are remitted.
Perform any other duties as may be assigned by the superiors from time to time.
Be loyal to the Company vision, values and mission
Approving of all Purchase Orders and attaching to invoices when purchased.
Reconciling all sales slips with system sales and entering into the system
Prepare Supply invoices where needed.
Send Monthly/ Weekly Petty Cash and Cash Sale Reports to management.
Reconcile time sheets for all employees
Create a time sheet summary which should be approved by management.
Prepare a payroll sheet for that monthly salaries
Prepare pay slips for each employee
Conduct monthly stock take with the team
Prepare stock take reports for management
Conduct weekly staff meetings for team
Plan and prepare quarterly company AGM
Administration
Able to assess employees during job interviews
Able to Advertise job openings and go through the hiring process of new employees.
Able to create and update job contracts for employees
Orient all new employees on company policies and structures before training.
Handle employee grievances and queries.
Receiving and filing of all updated employee information.
Should be mature and have excellent interpersonal skills.
Should have great organization skills.
Qualifications   
Qualified ACCA/CIMA, Business Administration or Degree in a related field.
Proven experience working in an accounts department of an organization.
Proven management experience will be an added advantage
Ideally familiar with Pastel or Wave Software or similar software
Minimum 2 years Accounts experience including at least one-year experience within a similar organization preferred.
Have strong analytical and presentation skills.
Have the ability to develop accounting reports.
Excellent numerical skills.
Able to handle multiple tasks and deadlines simultaneously.
Strong ICT skills (Excel) will be added advantage.
Have the ability to take responsibility and handle pressure.
Have the ability to think laterally and a desire to grow their leadership capacity.
Proven skills of working in a multicultural setup.
Sharp memory and pays attention to detail
Mature and Respectful communication skills with fellow staff and business partners
Successful goal setting, follow-up, and achievement skills
Ability to focus and specialize on specific tasks
Ability to solve practical problems and deal with a variety of concrete variables in situations where only limited standardization exists.
Positive interpersonal ability, influence and issue free skills
Ability to maintain confidentiality
Excellent collaborative skills
Skilled and vibrant communicator
Personal Attributes
Compassionate
Good Listener
Visionary
Self-Motivated
Strong Leadership skills
High Integrity
TO APPLY: Send your CV, NRC Copy , Cover Letter and Certificate Copies to the email provided.