Full Time
Applications have closed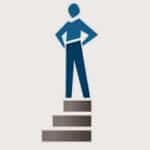 Our client, a Commercial Insurance business in Zambia is seeking to hire a Chief Compliance Officer.  This is primarily a legal compliance role whose purpose will be to ensure the organizational and business processes comply with Government regulations.
Key Responsibilities:
Monitor all operational processes and procedures using a compliance management platform to ensure that the company complies with all legal regulations and ethical standards.
Manage information flow by researching, recording, and analysing data and information.
Train and educate staff so that they are informed of any legal changes and updates to compliance guidelines.
Conduct regular assessments to determine whether policies are compliant with the law.
Develop a risk management framework and continuously assess and evaluate risks and identify mitigation mechanisms.
Develop and ensure implementation of a compliance plan to ensure all aspects of the company's operations are in line with relevant regulations.
Keep abreast of local and global best practices with respect to compliance and risk management for the organization's operations and make recommendations.
Responsible for legal & regulatory compliance management including monitoring and reporting on changes to applicable statutes and regulations.
Responsible for contract management; drafting standard contracts and specialized contracts, review and negotiate contracts and ensuring such documents and third-party contracts are properly and promptly executed.
Maintain proper coordination between the legal function and other user departments with respect to contracting with suppliers, vendors and third parties.
Desired Skills, Qualifications and Experience:
Bachelor's Degree in Law from a recognized University.
Must be a compliant member of the Law Association of Zambia (LAZ).
Risk management and compliance experience of not less than 3 years.
High-level interpersonal and cross-cultural skills.
Should be well conversant with the law with legal and moral integrity.
Critical and analytical thinking and problem-solving skills.
Good oral and written communication skills.
Strategic thinking.
Good command of English.
Expert knowledge of the company and the relevant market.
Quality focus and attention to detail.
Strong presentation skills.
How to apply
Applicants should send their resumes to [email protected] with the job title as the email subject before 5th May 2023. Only shortlisted candidates will be contacted.