Full Time
Applications have closed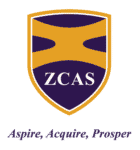 ZCAS
Aspire, Acquire, Prosper
JOB PURPOSE:
Reporting to the Director of Finance, the position is responsible for budgeting and budgetary control processes of the Centre and processing of financial transactions, production of accurate and timely periodic management accounts, and annual financial reports for audit purposes. The job holder is also responsible for ensuring that adequate financial and accounting records and internal financial controls are established and maintained.
MAIN DUTIES AND RESPONSIBILITIES:
Ensures timely preparation of budgets and implementation of the budgetary review process.
Evaluates the Centre's actual performance against set financial targets.
Prepares monthly, quarterly, and annual management accounting reports, and cash flow forecasts on a quarterly basis for decision making.
Ensures timely processing of financial transactions through the accounting system.
Reviews financial reports for accuracy and integrity.
Frequently reviews accounting systems to ensure that reporting requirements of the Centre are consistently fulfilled.
Ensures that creditors and payroll systems are always operating effectively and efficiently and are in line with financial regulations, procedures, and guidelines.
Ensures timely preparation and processing of monthly accounting journals in the Centre's accounting system.
Ensures that loans, salary advances and other deductions are recovered as per the Centre's accounting rules and regulations.
Ensures that debt management procedures are fully implemented.
Ensures that adequate accounting records are maintained to ensure timely recording of all financial transactions undertaken by the Centre.
Maintains proper financial management and internal control systems to safeguard the Centre's assets.
Assists the Director of Finance in monitoring liquidity levels regularly for the Centre to ensure that all surplus funds are invested.
Liaises with Banks on investments, fund transfers, cheque payments, deposits, reconciliations, and credit facilities.
Institutes sound and transparent purchasing procedures for both capital and routine items in order to realize value for money (VFM) for the Centre.
Plays a key role in formulating and implementing risk management policies, especially financial risk, and coordinates, attends and responds timely to audit queries.
Performs any other duties as assigned by the supervisor from time to time.
QUALIFICATIONS, EXPERIENCE AND SKILLS:
Grade 12 Certificate with a minimum of five (5) "O" levels including English and Mathematics.
Full Professional Accountancy qualification such as ACCA, CIMA or ZICA.
Master's degree in Finance, Accounting, or a business related field from an accredited University.
Five (5) years post qualifying work experience at Managerial level.
Must be a fully paid-up Member of the Zambia Institute of Chartered Accountants (ZICA).
Must be Computer literate.
Signed applications with detailed Curriculum Vitae, certified copies of certificates and contact details (address/telephone/email) of at least two (2) traceable referees should be sent to the address below on or before 16th May 2023. The position should be clearly marked on the envelope.
Please note that only short-listed candidates shall be responded to.
Applications should be sent to:
The Board Secretary
Zambia Centre for Accountancy Studies
P.O. Box 35243
Dedan Kimathi Road
LUSAKA