Full Time
Applications have closed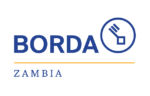 Website Bremen Overseas Research and Development Association Zambia
Job Vacancy – Accountant
Country:   Zambia
Location:  Lusaka
Reporting to:  BORDA Zambia Head of Finance and Administrative Department
Employment type: Fixed Term
Starting date: 5th June 2023
Contract length: 6 months
BORDA Zambia
The Bremen Overseas Research & Development Association (BORDA) is a technical expert organisation, specialized in the field of sustainable environmental protection through integrated sanitation solutions. The organisations activities aim at making neighbourhoods more liveable by developing and implementing innovative on-site sanitation solutions that build climate resilience, strengthen social structures, and foster the sustainable and attentive handling of natural resources. BORDA supports holistic approaches on policy formulation, participatory urban planning processes and infrastructure development. In this respect, BORDA designs and implements innovative system packages together with local and global partners, fosters capacity building and facilitates dialogue between civil society organisations, communities, government entities, the private sector, scientific institutions, and international organizations. Together with local partners, BORDA re-imagens water and sanitation systems based on a foundation of research and customises solutions in order to realize water and sanitation for all. BORDA understands that innovation is not only about technology but rather about generating new approaches that work for local communities – and keep working.
BORDA e.V. is active outside Germany in over 20 countries in Asia, Africa, Latin America, and the Caribbean. Its activities focus on achieving the 2030 Agenda for Sustainable Development by enabling the transition towards liveable and inclusive cities which give disadvantaged urban and peri-urban populations access to essential public services such as on-site sanitation, faecal sludge management, solid waste management, energy, and water.
In Zambia, BORDA is active since 2009. In 2016, BORDA established the BORDA Zambia Country Office; therefore, committing to support the development efforts in the country.
The Project
In the beginning of 2022, BORDA commenced the implementation of the BMZ funded Africa Regional Project: 'Improving Sanitation, Shaping Liveable and Inclusive Cities' in Mali, Tanzania, South Africa, and Zambia. In Zambia the project will be implemented in two Districts: Lusaka and Choma.
The project's overall goal is "improved decentralised sanitation services contribute sustainably and broadly to strengthening social structures in particularly vulnerable neighbourhoods," and it has three outcomes:
·         Access to improved decentralised sanitation services,
·         Strengthened capacities for scaling up of sanitation services,
·         Strengthened governance structures for scaling up of project results.
BORDA Zambia will work with key partners, Ministry of Water Development and Sanitation (MWDS), Lusaka City Council (LCC), Lusaka Water Supply and Sanitation Company (LWSC), Southern Water Supply and Sanitation Company (SWSC), Choma Municipal Council, the National Water Supply Council (NWASCO) and the Zambia Environmental Management Agency (ZEMA), to achieve these projects goals and outcomes.
Main Responsibilities include but are not limited to the following aspects:
Document management
Ensures that all supporting documents (invoices, vouchers, internal notes and receipts) for procurements made are collected and filed correctly,
Prepares daily payments in payment/journal voucher packages and ensures they are in line with BORDA Zambia procedures/controls before being approved by management,
Maintains and updates fixed asset register,
Files all financial documentation in the correct folders, both in hard copy and soft copy to be uploaded to the BORDA Zambia shared drive.
Financial accounting 
Prepares cash books,
Assists with reviewing of expenses, payroll records etc. as assigned,
Supports with maintenance and updating of all financial data in databases, ensuring that information is accurate and immediately available when needed,
Assists in account reconciliation to assert the accuracy of transactions,
Supports the preparation of monthly/yearly closings.
Other duties/ additional tasks
Support in the procurement of asset, equipment and services.
Required Qualifications and experience:
Bachelor's degree in accounting or an equivalent professional qualification,
Registered member of ZICA or other relevant bodies,
Minimum 3 years of professional work experience in the field of project accounting for NGOs/ international development organisations,
Minimum of 3 years direct work experience in financial operations,
Excellent knowledge of accounting standards and procedures,
Excellent knowledge of standard accounting software. Knowledge of WINPACCS will be added advantage.
Other knowledge, additional competences:
Ability to work independently and under pressure with high resilience and motivation,
Fluency in English, both written and oral,
Good communication, social and intercultural skills,
Must be computer literate with good working knowledge of MS Office (especially MS Excel),
Pro-active self-starter and an active team player.
Please send your application letter and CV including current contact details and three references with reference to the job title to [email protected] on or before the 23rd May 2023. Incomplete or late applications will not be considered.
In the case of equal suitability, ability and professional achievement, female candidates will be given preference, provided that the personal qualities of another candidate are not more appropriate for the position.