Full Time
00000 ZMW / Month
Applications have closed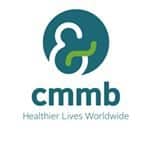 Website Catholic Medical Mission Board Zambia
Healthier Lives Worldwide
The Catholic Medical Mission Board Zambia (CMMB-Z) is a faith-based local organisation whose mission is to provide long-term, co-operative medical and development aid to communities affected by poverty and healthcare issues.
Background
CMMB Zambia anticipates the award of a five-year PEPFAR funded project to be implemented in Zambia, Malawi and other countries. The Project will develop and implement strategies to address social determinants and health inequalities found within the healthcare system to improve the delivery of quality HIV/AIDS . The project will focus on promoting empowerment and linkage to health services among all adolescent girls and young women residing in targeted areas, increase the capacity of health facilities to improve linkage to and continuity of HIV care, partner with high-volume treatment sites to provide differentiated service delivery (DSD) models that address treatment interruption and improve viral suppression rates, use quality improvement and family-centered strategies to support the care needs of mothers and their HIV-exposed infants throughout pregnancy and the post-partum breastfeeding period up to 24 months and ensure optimized client care records and reporting and related data use to improve the HIV continuum of care at all stages.
CMMB is therefore inviting applications from suitably qualified individuals with relevant experience for the following positions aimed at contributing to CMMB's strategic vision on the PEPFAR Project.
1. Project Evaluator
The Project Evaluator is integral to the project and will provide overall leadership and guidance on monitoring, evaluation, reporting and learning to Project Staff. He/She will provide technical expertise and leadership to generate and analyse quality evidence and data through monitoring, assessments, and evaluations for improved programming. A technician with demonstrated experience in building and strengthening monitoring systems. He/she will be skilled in quantitative and qualitative analysis, conducting surveys, and reporting. Excellent communication skills will facilitate his work leading M&E officers as they mentor and coach Staff to identify gaps and brainstorm improvements and effectively promoting evidence-based project management. He/She will be a critical member of the core Project team.
Roles and Responsibilities
Refine and implement the project M&E strategy; recommends changes based on lessons learned.
Provides Technical oversight and input to the design and implementation of program assessments and evaluations
Provide oversight of monitoring, evaluation and reporting related activities and requirements of the project.
Coordinate with sites, communities, donor representatives, and fellow staff to set up the M&E system and indicators.
Continuously review project M&E practices to ensure meaningful participation of stakeholders in improving the system.
Leads the design and implementation of the project monitoring and evaluation activities
Capacity building of partner organizations to develop strong M&E Systems to track programming for reporting to CMMB and Donor requirements
Development of performance monitoring plan, indicator development and tracking as well as data collection tools for the Project
Qualifications
Master's Degree in Public Health, Demography, Biostatistics, Statistics, or a related field is required.
Significant knowledge in quantitative methods.
10 years or more of relevant experience.
Knowledge of PEPFAR indicators and best practices in HIV monitoring and evaluation.
Demonstrated experience leading M&E for a large award (e.g., a multisectoral, multistakeholder-funded project.
Demonstrated expertise in developing and operationalizing a comprehensive M&E plan.
Applicant instructions
All interested candidates who meet the above criteria are encouraged to send their application letters with copies of their most recent curriculum vitaes with at least three traceable references to [email protected] .The closing date for receiving applications is 22nd July,2022.
Only shortlisted candidates will be contacted for an interview.