Advert
Applications have closed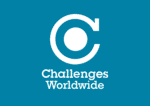 Challenges Zambia Challenges Zambia
We grow enterprises in emerging economies
About Youth to Work
The Youth to Work programme seeks to position and equip young people with skills and opportunities to create economic and employment changes across the economy for sustainable and measurable impact. In this sense, the young people become implementers of change, rather than standalone programme beneficiaries. Small & Medium Enterprises play a vital role as they are key in housing the young people for the duration of the programme.
About Futuremakers
Futuremakers by Standard Chartered is the bank's global initiative to tackle inequality. The ambition is to raise USD75 million between 2019 and 2023 to empower the next generation to learn, earn and grow. The bank promotes greater economic inclusion for disadvantaged young people (under 35 years) through education, employability and entrepreneurship programmes. With a focus on supporting girls, young women and people with visual impairment from low-income households because this is where the need is greatest.
Overview:
The programme is designed around an enterprise placement-based model, It uses a structured five month work placement to provide Business Development Services (BDS) to strengthen the performance of SMEs. The BDS support centers around the following components: Diagnostic, Analysis, Action Planning, and Implementation.
How will Youth to Work Benefit My Enterprise?
1. SMEs receive on-site business development, growth and resilience support co-created and delivered by the Junior Associates using tools tried and tested with over 1,000 enterprises.
2. SMEs are supported as they grow their peer-networks and in strengthening their ecosystem.
3. Access to Training and master classes with experts in various fields.
4. Access to senior mentors from Zambia, Ghana and the UK to provide expert input.
5. Support to SME leaders to enable them to identify personal barriers and strengths to growing their company and maintain momentum and motivation to improve.
6. Enhancing the skills of SME staff.
7. Access to accredited business management training from the Chartered Management Institute (CMI) at a 10% discounted rate.
8. Access to Business Development Networks such as 20% discount for social media marketing through our partners, Today Agency.
What value will my business gain from the Youth to Work Program?
1. A clear digital record of their financial and operational performance and their progress in organizational development
2. Tools, templates and processes to support enterprise growth
3. A better understanding of growth strategies, including investment options
4. Better connectivity between up and down stream relationships within the enterprise.
5. The SME will be in an improved position to present itself effectively to investors and to satisfy any diligence process included in a future transaction, which we define as improved "investment readiness"
Eligibility
1. You must have been in business for at least a minimum of 2-3 years
2. You must be a growing business with minimum annual turnover of minimum of at least K100,000
3. You must be supportive of young people's development
4. You must be able to evidence financial records
5. You must have premises or a location of operations (which will be physically visited prior to commencement)
6. You must have at least 3 employees