Full Time
N/A ZMW / Month
Applications have closed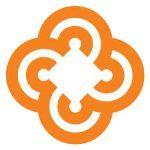 Chemonics International Inc
Employment Opportunity
The USAID Global Health Supply Chain Program – Procurement and Supply Management (GHSC-PSM) project seeks to fill the position of Administrative and Logistics Officer to support the GHSC-PSM project in Zambia.
The USAID Global Health Supply Chain Program – Procurement and Supply Management (GHSC-PSM) project will be the primary vehicle through which USAID will procure and provide health commodities, provide technical assistance to improve partner countries' management of the supply chain, and collaborate with key international stakeholders to support global health initiatives.
With 100+ staff across five offices around the country, this diverse and complex program sets out to strengthen the capacity of GRZ to develop sustainable systems that ensure the availability and security of vital and essential health commodities through (1) increased data availability and use for informed supply chain decision making, (2) improved quantification procurement planning and coordination processes, (3) provision of cost-effective, reliable international and local procurement services, (4) improved efficiency in warehousing and distribution by Zambia Medicines and Medical Supply Agency ( ZAMMSA), and (5) increased strategic management and planning by Ministry of Health for improved commodity security. The project seeks to recruit (on a one-year contract renewable) for the following position:
Position Title: Administrative and Logistics Officer (2 Positions)
Reporting to: Fleet Specialist
Principal Duties and Responsibilities
The Administrative and Logistics Officer will work with the Fleet Specialist to provide administrative and logistical support in various administrative functions. The Administrative and Logistics Officer will be responsible for ensuring that the assigned vehicle is well maintained, carrying out vehicle thorough check-ups to ensure its roadworthy, sharing with the supervisor the works and repairs needed to be done on the vehicle(s), making payments to the training participants, collect and deliver logistics allocated for various offices in areas where PSM has a presence as well as at the training venues.
Specific Tasks
The Administrative and Logistics Officer is responsible for driving and maintaining the project vehicle. The Administrative and Logistics Officer works in the administrative department and reports to the Fleet Specialist, who is responsible for coordinating the ALO's assignments and supervising their work;
The Administrative and Logistics Officer is assigned a project vehicle daily, as assigned and/or pre-approved by the supervisor; including on-schedule field trips, project-related trips within post and specify other cities, and other driving assignments as required;
Check the assigned vehicle weekly to ensure that it is operational and safe to drive. On a weekly basis, check the oil, radiator, fan belt, brake fluid, wipers, tires, lights, and signals. Ensure the cleanliness of the assigned vehicle;
Initiate and supervise any repairs required on assigned vehicles with the supervisor's approval;
Initiate and supervise routine periodic maintenance of assigned project vehicles, including oil and filter changes, tune-ups, and professional cleaning by high-pressure hose based on the manufacturer's instructions on optimum maintenance requirements;
Fulfil project reporting requirements and maintain records; including vehicle logs, vehicle routing, and vehicle condition;
Ensure passenger safety by obeying traffic laws, driving carefully, and ensuring each person in the vehicle wears a seatbelt;
Other duties as assigned.
Management
Verify that USAID regulations, Chemonics policies, and quality management best practices are enforced consistently;
In conjunction with the human resources team and Operations Director, act as a project resource for questions on Chemonics' policies, Zambian labor law, and USAID personnel policies and regulations;
And any other duties assigned.
Minimum Education Qualifications, Experience, and Competencies
Grade 12 school certificate required; English literacy and numeracy required;
Minimum two (2) years of work experience; Experience working for a U.S. company or NGO in Zambia is highly preferred;
Valid Zambian driver's license Class C and a good driving record of not less than five (5) years is required;
Understanding of auto mechanics required; Certification in mechanics or automobile maintenance will be an added advantage;
Must be in good physical health;
Availability for overtime work and field travel is required;
Excellent interpersonal and communications skills;
Demonstrated leadership, versatility, and integrity;
Fluency in English required.
Location of Assignement: Lusaka
To Apply:
Complete the form no later than COB Friday, March 24, 2023 at 17 00 hours. No telephone inquiries, please.
Chemonics is an equal opportunity/Affirmative Action employer and does not discriminate in its selection and employment practices. All qualified applicants will receive consideration for employment without regard to race, color, religion, sex, national origin, political affiliation, sexual orientation, gender identity, marital status, disability, protected veteran status, genetic information, age, or other legally protected characteristics.
Note that Chemonics International Inc. does not charge recruiting fees to hire staff and that doing so would be a violation of our anti-trafficking plan.