Full Time
Applications have closed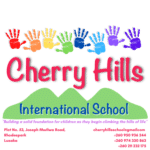 Cherry Hills International School
We are looking for a Primary school teacher with experience teaching the Cambridge curriculum.
The minimum qualification is a Bachelor's Degree in Primary Education from a recognized university with a minimum teaching experience of 3 years (exposure in a multi-cultural or international school is an added advantage).
Candidates should possess excellent written and spoken English skills.
The application should be sent via email and should comprise of a cover letter, CV, scan of the candidate's secondary school certificate and/or a transcript of their results, as well as a scan of their degree.