Full Time
Applications have closed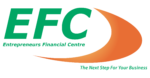 Website Entrepreneurs Financial Centre (EFC) Zambia
The Next Step fo your Business
About EFC
Pulse Financial Services Limited (PFSL) trading as Entrepreneurs Financial Centre (EFC) is a deposit-taking microfinance institution, licensed by the Bank of Zambia, that offers specialized financial services to Micro, Small and Medium scale Entrepreneurs & Enterprises, including businesswomen.
EFC is looking for energetic, confident, determined and innovative individuals to join it's winning team as Trainee Relationship Manager. The role is an excellent opportunity for graduates looking to kick start their careers in the Banking and Financial sector. In the role, you will be groomed and developed to work as a Relationship Manager.
You will also have opportunities to take on different roles within the business, after training.
About the Role
The Relationship Manager Trainee is a development program for successful applicants to take up the Relationship Manager role. As a Trainee Relationship Manager, you will be availed extensive training and career development programs to enable you to perform the Relationship Manager role effectively.
Location: Lusaka, Kitwe, Ndola & Chipata (Note that all successful applicants will require to spend about a month in Lusaka for training)
Key Responsibilities
Attend all Relationship Manager Trainee Development programs/ activities
Shadow experienced Relationship Managers to develop the required sales skills
Undertake field work to bring new customers to EFC Zambia to obtain loans/ other EFC services
Process client account opening in line with EFC policies
Learn about existing EFC products and services, as well as operating procedures
Participate in sales campaigns to meet assigned targets
Submit completed loan applications in line with EFC's policies and requirements; and submit to the Team Leader for review and subsequent submission to the Branch Manager
Check for accuracy of all submitted customer account opening and loan application documents
Requirements
Certificate, Diploma or Degree
Must be aged between 18 and 30 years old
Marketing, sales and networking skills
Applicants meeting the above requirements should send a resume and a motivation explaining why they wish to take up the role to the following address
The Chief Human Resources and Administration Officer
Entrepreneurs Financial Centre
Pangea Office Park Arcades
2nd Floor Unit 11, Great East Road
P.O. Box RW 51269
Lusaka