Full Time
February 7, 2023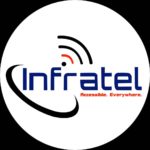 Website INFRATEL LTD CORPORATION
INFRATEL is a Telecommunications and ICT Infrastructure Company
– Managing the operations and maintenance of telecommunication sites in the region to ensure high network availability as set in performance targets and managed services SLA. The incumbent will also be responsible for monitoring and controlling the activities of the managed services partners and take corrective action, as necessary.
Minimum Qualification, Experience and Competencies: Degree in Telecommunications/Degree in Electrical & Electronic Engineering or equivalent, Member of EIZ with a valid Practicing Certificate, Valid ERB Licence
Minimum of 3 years relevant technical experience in the telecommunication industry and expertise in DG and Cooling systems maintenance and troubleshooting. DC power, UPS', Rectifiers and Solar Solutions fault handling, should have a proven track record of solving very complex power problems independently. The record should be in the form of a recommendation from a senior officer. Contractor or supplier management.