Full Time
Applications have closed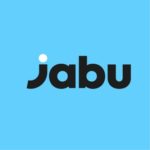 What is JABU?
JABU is a B2B e-commerce & distribution marketplace, offering tech-enabled, route-to-market development & merchandising for FMCG brands in undeveloped areas while helping unbanked businesses grow through efficient delivery, an affordable product basket, inventory management and credit facilities.
Merchandiser: Will be reporting to the Merchandiser Supervisor
We are looking for an analytical and creative merchandiser to plan and implement merchandising strategies, collaborate with channel partners and build customer relationships. The merchandiser's responsibilities include understanding customer behavior, monitoring stock movements, managing inventory levels, ensuring product displays are appealing to customers and implementing promotional activities.
Duties:
Will be in charge of the collection of prices from wholesalers, e-commerce applications, and secondary suppliers.
Plan and develop merchandising strategies
Assist in stock collection
To collect prices from local shops in the area
Establish relationships with Trusted Customers to create price collection channels
Review competitors on a daily basis, including pricing, profit, marketing, and other progress being made
Visit customers and analyze sales figures, market trends, and customer behavior to determine product needs.
Develop a framework to help our customers organize their stock, and shelves and create attractive product displays.
Determine the need for and implementation of product promotions, price changes, markdowns, clear-outs, etc.
Ensure that the company staff are well informed on product details and promotions
Work closely with the Procurement Associate to plan product ranges and for placing orders
Collaborate with the Procurement Associate to provide the lowest-cost options for all products
Analyze sales figures, customers reactions, and market trends to anticipate product needs
Assess sales performance of different product ranges
Qualifications / Skills:
Bachelor's degree, preferably in Supply Chain Management, Economics, Business Administration, Marketing, Retail or any related field may be preferred
2 years of experience
Strong organizational and decision-making skills
Excellent communication skills, both written and verbal
Strong numerical and analytical skills
Ability to work efficiently and independently in a fast-paced sales environment
Appropriate handling of sensitive information
Ability to work within deadlines
High level of attention to detail
Team player with the ability to work with multiple parties
The closing date for application is Monday 13th March 2023