Full Time
Negotiable ZMW / Month
Applications have closed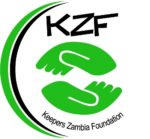 Website Keepers Zambia Foundation
Keepers Zambia Foundation is a local Non-Governmental Organisation established 1996. And presents a unique value proposition, leveraging physical presence in Zambia as an indigenous NGO, plus 26 years of experience and expertise in facilitating alternative livelihoods projects across the country, building capacities of the economically and socially disadvantaged communities, promoting management and conservation of natural resources and enhancing democratic processes and environmental governance.
To date, KZF has executed over 80 projects and programmes since inception reaching out to over 300,000 households or 1.8m people representing 9.8% of the total population of 18,383,955(Zamstats, 2021). Our interventions are anchored on three thematic areas:
Agriculture and Natural Resources Management- Environmental Governance and Climate Justice
Water, Sanitation and Hygiene
Social and Economic Justice- promoting Human Rights and empowerment of marginalised groups
According to the Finscope study of 2015, 54.8% of the 8.1 million adult population in Zambia live in rural areas. Out of the 45.2% that live in urban areas 70% live in peri-urban areas. From an economic and social standpoint, communities in these areas continue to be disadvantaged due to;
Lack of Basic Services
High Unemployment
Lack of Skills enhancement
Limited Gender-responsive actions
Weak Value Chains
Weak institutions
Uncoordinated actions
Hence Keepers Zambia Foundation with Support from Save the Children International-SIDA CSO would like to engage youthful and energic person to fill in a position of Project Officer.
Position: Project Officer
Responsible to: Senior programme Manager
Station: Sinazongwe District
Terms: One year renewable based on performance
Job description
1. Working with over 600 children towards building their capacities to advocate for their Rights
2. Develop linkages with district stakeholders-Schools, traditional supporting Structures, CBOs, on Child Rights actions
3. Facilitate Child Rights events
4. Creating awareness on Gender equality within the project areas
5. Facilitate Environment and Climate Justices actions within Child Rights programme
6. Build Children alliances with the Community and district structures
7. Attend to district development meetings
8. Facilitate child platform for engagement with duty bearers
Qualifications
1. Degree in Social Work, Environment and Education or any related field must be 5 years of experience in community facilitation
2. Diploma in the same field as above with 10 years of experience in community facilitation
3. Have exposure/ experience to child protection activities
4. At least 25 years of Age
5. Able to ride a Motor bike
KZF is an equal opportunity employer, if you meet the required qualifications, email your application: Finance and Administration Email: [email protected], [email protected] before 29th July 2022, 17:00hrs and addressed to:
Keepers Zambia Foundation
Roma,
Lusaka