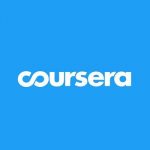 Coursera
Want to learn new skills?
The Business Foundations Specialisation is a series of courses that aim to help you build a foundation of core business skills in marketing, finance, accounting and operations.
In the Business Foundations Specialisation, you'll develop basic literacy in the language of business, which you can use to transition to a new career, start or improve your own small business, or apply to business school to continue your education.
Courses included in the Business Foundations Specialization
Introduction to Marketing
Introduction to Financial Accounting
Managing Social and Human Capital
Introduction to Corporate Finance
Introduction to Operations Management
Wharton Business Foundations Capstone
You can find out more about this specialization at www.coursera.org.
What are Specializations?
Specializations are a series of related courses designed to help you master a specific topic. You can begin a Specialization by enrolling for the entire specialization. If you prefer you can also enroll for courses on an individual basis.
Want to find out more?
Discover all available courses and specializations and find out how you can start learning today at www.coursera.org.
About Coursera
Coursera gives you the ability to learn something new anytime, anywhere. Hundreds of free courses give you access to on-demand video lectures, homework exercises, and community discussion forums. Paid courses provide additional quizzes and projects as well as a shareable Course Certificate upon completion. If you can't afford to pay for a certificate you can also apply for Financial Aid or a Scholarship. In addition, you can access individual courses for free by selecting the audit course option.
* This page contains affiliate links. If you choose one of the paid Coursera options we will earn commission which contributes to the running of www.gozambiajobs.com.