Tender Notice
Applications have closed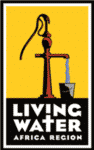 Living Water International
Living Water International is an NGO based in Zambia,Lusaka.
Water for life in Jesus' name
LWI Africa
House No. 7 Benangombe road,woodlands,Lusaka
Post Net Box 414, P/BE10 Arcades Lusaka
Email:[email protected] .cc
www.water.cc
RE: REQUEST FOR EXPRESSION OF INTEREST FOR EXTERNAL AUDIT SERVICES.

SCOPE OF WORK:
To audit and review Financial Year 2022 Financial Statements of Living Water International Africa Region Office line with donor guidelines.
QUALIFICATIONS
The suitable company/Firm will be required to:
Be registered with Zambia Institute of Chartered Accountants (ZICA)
Have extensive experiences in audit field.
Have a strong track record in conducting financial audit systems for non-profit organizations.
SELECTION CRITERIA
Interested audit firms are requested to provide following information in their Expression of Interest:
A statement confirming the capacity to perform the scope of work.
A statement of skills and qualifications of personnel to be involved.
The proposed methodology.
A quotation for performing the task.
SUBMISSION
Qualified audit firms that meet the above requirements are invited to submit a letter expressing interest in and suitability for the assignment above
Submitted to:
The Deputy Regional Vice President,
Living Water International, Africa Service Team Office,
House No. 7 Benangombe road, woodlands,
Lusaka.
Should be sent to:
Closing Date: 25th September,2022.