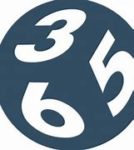 Website Media 365 Limited
Media 365 is an award-winning creative consultancy
ACTIVATIONS COORDINATOR
Media 365 is seeking an Activations Coordinator who is organised, meticulous, a logistical genius, a master work planner, hardworking and results-driven individual to join our team! The Activations Coordinator is responsible for creating the optimum customer experience with the brand and leads offline marketing activities. The Activations Coordinator will create memorable and positive brand experiences. If you are a seasoned, networked professional with a creative edge, with a "can-do" attitude, we'd love to hear from you!
About Media 365
Media 365 is an award-winning creative consultancy focused on creating brands, campaigns, products, services, experiences, and spaces that people love -through insights, strategy and content.
Established in Lusaka in 2008, we work with local and global clients in the public, private and non-profit sectors. We are change-makers who want to transform the African narrative and create a better life for Africans through innovation and creativity.
About The Job
Joining Media 365 means you'll be joining our team where passionate researchers, strategists and creatives learn, develop, and grow. Work ethic is key to success in working with us.
Key Roles & Responsibilities
Create awareness of Media 365 and our client's brands
Take the lead in managing all offline events and activations, including but not limited to bi-monthly SKY Girls Zed magazine distribution
Direct overall implementation of offline activation events, including overseeing, supervising, reviewing and evaluation
Manage the team of brand activators
Develop brand activation strategies and plans
Build and maintain calendars of brand activation events
Compile and analyze brand activation data, and produce accompanying reports for each activation
Stay abreast of current and future marketing trends to ensure activations are innovative and cutting edge.
Promotion of brands on social media platforms
Manage events, including branding and product display
Supervise booths set up, promotional stands and stock products
Setting up and striking down events
Managing complex event production and event logistics
Ensuring that all event security, health and COVID-19 protocols are followed at events
Maintain all child protection and safeguarding guidelines for events with children
Performs other related duties as assigned
Required Qualifications
Diploma in Marketing or Equivalent
Grade 12 Certificate with five G.C.E "O" Levels including English Language and Mathematics
At least 4 years of previous experience in brand activation/ event management, particularly at the supervisory or management level with great customer service
Excellent written and verbal communication skills
Intermediary computer skills, proficient in MS Word, MS Excel and MS PowerPoint
Fluent in English and Nyanja/Bemba
Willingness to work beyond normal business hours and travel as required.
Ability to stand and be physically active for long periods of time
Friendly with a customer centric approach
Affinity with Media 365 values
Desirable
Degree in marketing or similar
Passionate about projects targeting girls and young women
Why Work at Media 365?
Exciting and interesting projects
Fast-paced, agile team great for growth-oriented individuals
Competitive pay and gratuity
Work from home (available as needed)
Communication allowance
Annual training grant
Professional and career development through our global network
Collegial and social work environment
Contributory lunch scheme (from our in-house catering team)
Work-Life Balance
Work-life balance at Media 365 is in line with consulting norms, meaning your work hours will be dictated by the phase and requirements of the project assigned to you.
In weeks with close deadlines, we work longer hours (reasonably to expect a 60-hour work week). In weeks with no immediate major deadlines, 40-hour work weeks are the norm.
You are not joining Media 365 for a standard 8-5 job. You're joining for interesting projects and the career learning and development that being part of our exclusive team develops.
Interested candidates who meet the criteria are encouraged to apply by completing the application form here.
Applications are accepted until the position is filled. Please note, only shortlisted candidates will be contacted. Thank you!