Full Time
Applications have closed
Salary: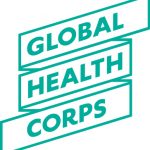 Ministry of Health
Role Overview
The Public Health Analyst will primarily support the National Public Health Institute's Research Pillar but will also have opportunities to contribute to the efforts of our multi-disciplinary team and support various tasks across the other five strategic pillars. The role requires research, epidemics and surveillance knowledge, as well as proven data analytical skills (qualitative and quantitative). Excellent oral and written communication skills, strong interpersonal skills, ability to learn new skills quickly and ability to work successfully in multidisciplinary teams are also required. We also value experience with proposal development, literature reviews, grant writing, data collection (primary and secondary data), scientific writing, and data management.
Responsibilities
Conduct research evidence synthesis (including systematic reviews) in priority areas
Evaluate public health interventions
Analyze and review research and other public health data
Contribute to scientific publications and policy oriented documents
Promote the dissemination and uptake of research findings through knowledge translation platforms
Provide technical assistance to key users of analytical data where necessary
Facilitate housing of data and indicators in the data repository
Support surveillance, emergency preparedness, and other public health functions
Perform other functions as necessary
Skills and Experience 
Items indicated with an asterisk (*) are required
Bachelor's degree

*Preferred: Bachelor's or master's degree in public health, epidemiology, statistics, or related health or social sciences field

 Experience conducting and synthesizing research, including systematic reviews*
Strong skills in quantitative/qualitative data management, including data collection, analysis, and summary/recommendations*
Experience writing about scientific subjects*
Research grant proposal writing experience
Knowledge management and translation experience, e.g. saving information in an intuitive, approachable format and/or writing accessible summaries or presentations to share information
Demonstrated database management skills
Familiarity with research ethics, surveillance and epidemic preparedness
Details about stipend and benefits can be found here: http://ghcorps.wpengine.com/fellowship-benefits-and-logistics/
Please ensure that you mention www.gozambiajobs.com as the source of this job advertisement.