Full Time
Applications have closed
Salary: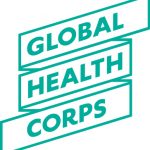 Population Council
Role Overview 
The Health Researcher will be based in Lusaka and will have the opportunity to gain experience in operations research with a world-leading reproductive health institution by assisting senior research analysts with qualitative and quantitative data analysis and policy research. S/he will collaborate with Population Council staff to develop and execute multiple research agendas over the year, with the ultimate goal of presenting research findings and submitting manuscripts for peer review. There may be opportunities for the Health Researcher to utilize datasets (including interviews, focus group transcripts, household surveys, health facility assessments, and facility utilization data) in order to answer high priority public health research questions identified in consultation with their supervisor.
Responsibilities 
Conduct analysis on projects already in the pipeline focusing on quantitative, qualitative, or policy analysis in line with the fellow's skills and interests, alongside a senior researcher
Upon completion of research and analyses, formally present findings to a variety of stakeholders in the form of posters, oral presentations, and reports
Develop manuscripts of completed research and analyses to submit to peer reviewed publications
Skills and Experience 
Items indicated with an asterisk (*) are required
Bachelor's degree* Preferred: Bachelor's or master's degree in relevant health or social science field (e.g. applied informatics, public health, epidemiology, demography, etc.)
Strong writing skills, including the ability to present complex scientific topics clearly*
Experience in quantitative, qualitative, OR policy analysis, as evidenced by at least one of the following:*Quantitative analysis: experience with analytic software packages; R and Stata are preferred, although individuals with SPSS experience or other similar systems will be considered
Qualitative analysis: experience with market analysis or healthcare interviews; experience using NVivo is preferred, although manual analysis of interview and focus group transcripts is acceptable
Policy analysis: prior experience producing policy briefs and reports
Experience creating presentations with MS PowerPoint or similar software*
Experience submitting manuscripts for peer review
Project management skills, as evidenced by impressive past academic or professional results
 Ability to learn on the job
Willingness to take initiative and work with inspiration and minimal direction once projects are agreed to and assigned
Flexible and creative thinker
Self-starter who is organized, responsive to short timelines, inquisitive, and interested in a broad range of global health issues
Details about stipend and benefits can be found here: http://ghcorps.wpengine.com/fellowship-benefits-and-logistics/
Please ensure that you mention www.gozambiajobs.com as the source of this job advertisement.