Full Time
Applications have closed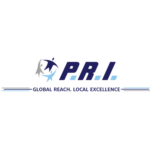 Website Precision Recruitment International
Africa's trusted people partner
Our client is a growing and dynamic local audit firm whose portfolio requires an Audit Director to lead its non-governmental, private, and governmental audits, particularly US government audits.
The ideal candidate has at least eight years of audit experience, a valid audit practice licence, strong knowledge of Caseware's software for audit and a long-term view of growing the business to obtain equity in the firm. Other key competencies include:
1. Technical expertise: A strong understanding of accounting and auditing principles, particularly regarding auditing US government funds.
2. Leadership: The ability to lead and manage audit teams, including delegating tasks, providing guidance, and overseeing work.
3. Communication: Excellent verbal and written communication skills to effectively communicate with clients, team members, and stakeholders.
4. Analytical thinking: The ability to analyze complex financial data and identify potential issues and risks.
5. Business acumen: A deep understanding of the client's industry and business operations, as well as a focus on identifying opportunities for improvement.
6. Professionalism and integrity: A commitment to maintaining the highest standards of professionalism and ethical behaviour, including maintaining client confidentiality and avoiding conflicts of interest.
7. Relationship building: The ability to build and maintain strong relationships with clients, colleagues, and stakeholders.
8. Adaptability: The flexibility to adapt to changing circumstances, such as new regulations, emerging risks, and shifting client needs.
9. Strategic thinking: The ability to think strategically and develop innovative solutions to complex problems.
10. Mentoring and coaching: A commitment to mentoring and coaching junior staff, providing guidance and support to help them develop their skills and advance their careers.
*Must have a ZICA Practicing License *