Full Time
Applications have closed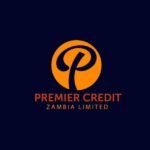 Website PremierCredit Zambia Limited
Banking The Unbanked Population
PremierCredit is Zambia's leading and fastest growing International financial technology (fintech) company operating in emerging markets in Southern Africa. The company operates an online microlending and Investment platform for small businesses and individuals, making financial services inclusive, accessible, and affordable.
As part of our expansion plan, we are inviting applications from suitably qualified, experienced, ambitious, self-motivated individuals to apply for the position of Internal Audit, Risk and Compliance Manager.
JOB BRIEF
This role of Internal Audit, Risk and Compliance Manager is to report to the Chief Executive Officer PremierCredit Zambia.
An Internal Audit, Risk and Compliance Manager should plan, manage and perform specialized investigative audits, including determining audit objectives and scope, identifying and assessing risks, developing time budgets and audit programs and ensuring compliance with internal Audit work paper standards for each audit.
Audit, Risk and Compliance Manager Job Responsibilities:
Audit Functions
Assist in developing and executing the financial Budget and a risk based Annual Audit plan in line with PremierCredit guidelines and institute of internal Auditors guidelines.
Coordinating and developing internal auditing processes.
Timely completion of Audit engagements and other duties assigned to him/ her and achieve a minimum quarterly Audit Plan coverage of at least 90%
Ensure audit working papers are properly prepared, referenced, reviewed and documented systematically.
Conducting investigations on irregularities and errors.
Participate in the preparation and implementation of the strategic plan.
 Compliance Function
Develop and define a reporting framework on regulatory risk management and controls.
Test, revise, and maintain the reporting systems to efficiently identify issues affecting the institution's operations and implementation of programs.
Conducting compliance spot-checks and internal controls review.
Identify compliance risks associated with the operations of the institution and propose for mitigating.
Develop and implement Anti money laundering process and procedures.
Operational Risk Functions
Work closely with HODs to update departmental risk and ensure Risk owners close the mitigation plans.
Update the operational loss log and frequently follow up with responsible department to ensure closure of issues.
Implement incident management processes and procedures.
Participate in the computation of key risk indicator and tolerance limits.
Support management in the New products Development process through proper risk identification, development of policy manuals and process maps.
Provide support to the policy Review Committee through tracking of timely review of policy manuals and ensuring that these are presented to the Board for approval.
REQUIREMENTS
Bachelor's degree in accounting, business, public administration, or related field;
At least 10 years working experiencing in a finance function with a minimum 3 years in professional performance auditing, analytical or similar work experience, or an equivalent combination of education and experience sufficient to successfully perform the essential duties of the job;
Possession of a professional designation such as Certified Internal Auditor, Certified Public Accountant, Certified Governmental Auditing Professional, Certified Information Systems Analyst, Certified Government Finance Manager, or Certified Fraud Examiner.
HOW TO APPLY
Applications, consisting of your cover letter and CV only in a single document, should be sent to [email protected]. Copies of certificates need NOT be attached.
Closing date for accepting applications is Friday, 26th May, 2023.
* Note: Only shortlisted candidates will be contacted.