Full Time
December 2, 2022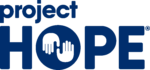 Project HOPE
CHIEF OF PARTY (COP): The COP will act as the primary point of contact with USAID Zambia with regard to day-to-day implementation and management matters relating to the contract. The COP will be responsible for the overall program leadership, management, and technical direction of staff and consultants, project activities such as implementation, monitoring, reporting and evaluation, and partner coordination. He/she is supposed to serve as key liaison with USAID, government counterparts, and local partners. The COP will manage and supervise the work of program personnel and subcontractors/subgrantees and ensure that all program assistance is technically sound and appropriate. He/she also oversees program work planning, performance management, and strategic communication.
S/he will have the following qualifications and experience:
Educational Requirements:
Master's degree or equivalent in Public Health, International Development or relevant field is preferred. Applicable experience in the field of public health and related work can also substitute for a Master's degree.
Professional Experience/Requirements:
At least 13 years of demonstrated experience managing operational, project management and administrative duties for the U.S. Government–funded projects or other internationally funded programs
Proven experience in managing complex public health systems and strengthening involving coordination with multiple program partner institutions.
Leadership skills in designing, managing, and implementing, monitoring and evaluation of donor-supported programs as well ability to manage programmatic and financial reporting requirements.
Previous Chief of Party, Deputy Chief of Party, or senior management experience in public health, health system strengthening, and/or related field in Zambia.
Fluency of English in reading/writing/speaking is required and additional fluency in local language is preferred.
METHOD OF APPLICATION
All applications must be submitted on or before December 2, 2022. Interested candidates should forward their resume CV/Résumé, and Cover Letter to the HR Manager at [email protected]
Due to the large number of inquiries, we receive, only candidates who have met the required experience & qualifications for this position will be contacted. No phone calls please. However, since we are active around the world in the field of public health, we may wish to retain your CV in our database for other/future opportunities, unless you direct us otherwise.
Thank you very much for your interest.
HR Manager
People-to-People Health Foundation