Full Time
Applications have closed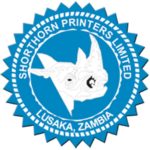 Shorthorn Printers Limited
Job Purpose: To undertake planning, monitoring and evaluation of the Company's projects and programmes in order to ensure effective implementation and attainment of set objectives.
Main Duties and Responsibilities
Proofread documents and seek clarification from team when necessary;
Rewrite text to improve clarity and readability;
Ensure smooth flow of ideas in the text;
Correct spelling, grammar, and punctuation errors in the text;
Check accuracy of information such as dates and statistics;
Examine the text for style, readability, and compliance with editorial policies;
Arrange photos and articles page layouts;
Write blurbs, headlines and straplines.
Submit tracked edits and changes to clients and Production Manager.
Ability to write persuasively and clearly.
A high degree of attention to detail.
Good personal organisational skills, including time management, and ability to meet deadlines and work under pressure.
A high degree of flexibility and adaptability in order to respond to changing needs.
Fluency or high proficiency in English writing.
Must have 4 years work experience preferably in the Printing industry.
Minimum Qualifications and Experience
Full Grade 12 / GCE certificate
Diploma in Journalism, Proofreading, Printing or its equivalent
A registered member of a specialized professional body with 3 years' work experience
Excellent computer skills, including Microsoft Office suite
Exceptional communication and presentation skills