Full Time
November 30, 2022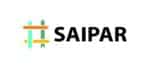 Website Southern Africa Institute for Policy and Research
Finance  Officer, SAIPAR
The Southern African Institute for Policy and Research (SAIPAR) is an independent, educational research and development orientated research centre, registered and established under the laws of the Republic of Zambia since 2006, and located on 32a District Road, Ngwerere, Lusaka.
SAIPAR requires the services of a financial officer.
Job Description
The Finance Officer will report and work under the supervision of the Executive Director. The Finance Officer will ensure effective execution of financial services and processes, the transparent utilization of financial resources for the organization  and  will promote a friendly client-oriented approach consistent with the organization's rules, regulations and tradition.
The Finance Officer will be responsible for the following:
Full compliance with the organization's rules and regulations of financial processes, financial records and reports , audit follow ups and the ; implementation of an effective internal control framework.
Preparation of periodic accounting records, financial requests, and expenditure statements.
Assistance  in the preparation of the organization's  budget  and other financial and accounting reports.
Monitoring and overview of cost sharing, endowment funds and trust fund agreements and follow up on contributions within the organization's resource mobilization efforts.
Monitoring of the organization's  budget  and  cash availability.
Ensuring and following  up proper cost recovery mechanisms.
Proper control of the supporting documents for payments and the preparation of all types of vouchers.
Maintenance of the internal expenditures control system which ensures that vouchers processed are matched and completed, transactions are correctly recorded and posted in the accounting package; payrolls are duly prepared and processed; travel claims and other entitlements are duly processed.
Timely corrective actions on un-posted vouchers, including the vouchers with budget check errors, match exceptions, unapproved vouchers.
Maintenance of the Accounts Receivables for the organization and follow-up with partners on contributions and deposits.
Maintain all other documents and registers for proper control of financial resources.
Other related duties, as required.
Qualifications
Bachelor Degree in Finance or Accounting and technical expertise in financial management/ accounting. An applicant  having ICMA degree will get preference.
Experience
Minimum 3-5 years relevant experience in Accounts and Financial management in development projects. Experience of working with international donor agency is an asset.
Understanding of budgeting, accounting, and bookkeeping.
Experience of using financial software programmes.
Knowledge on Tax & VAT is desired.
Experience of donor funded projects will be preferable.
Sufficient experience with contemporary accounting systems, auditing and exposure to accounting software and ICT.
Application Guidelines
Interested applicants should send their applications together with copies of educational and professional certificates, curriculum vitae  and names of three traceable referees to email: [email protected] or send a hard copy to the following address:
Administrative Manager
SAIPAR
32a District Road, Ngwerere
Box 36634,
Lusaka, Zambia
www.saipar.org
Closing date/time: November 30, 2022, 16:00hrs (Central African Time).
Only short-listed candidates will be notified.
SAIPAR is an Equal Opportunity Employer