Consultancy
Applications have closed
Salary: Negotiable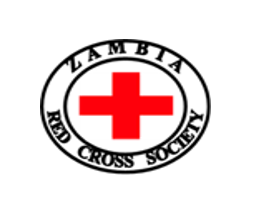 The Zambia Red Cross Society
Saving Lives, Changing Minds
Duty station/Location: Lusaka, Zambia (with travels to project location)
Type of contract: Consultancy
Project (s): COVID-19 Response
Language required: English
Starting date: Estimated mid October 2020
Expected duration of assignment: 5 months starting from when the contract is signed).
Background and context
Zambia Red Cross Society (ZRCS) is a humanitarian organization established in 1966 by an act of parliament to act as auxiliary to public authorities, to augment government's efforts in alleviating human suffering amongst those least able to withstand the stress caused by disasters in society in accordance with the 1949 Geneva Conventions and their additional protocols. ZRCS has branches in y 45 districts cross the ten provinces with an estimated volunteer membership of about 15000.Through its auxiliary role to the Zambian government, ZRCS provides humanitarian assistance where it is needed most, and endeavors to improve the lives of vulnerable people in Zambia, through humanitarian and resilient programmes targeting the most vulnerable groups of the societies both in emergency and developmental contexts. ZRCS delivers its mandate through implementation of various projects reaching out to approximately many families focusing on disaster risk reduction, disaster preparedness and response, migrant and refugee services, restoring family links for uprooted persons, health care services and prevention and control of diseases, First Aid at workplaces Water Sanitation and Hygiene (WASH), livelihoods. In its programming and delivery of humanitarian services, the National Society endeavors to provide solutions that bring empowerment to both individuals and communities
Since March 2020 when the first COVID-19 cases were reported in Zambia, ZRCS has been part of a consortium of non-state actors that has joined hands with government to control the spread of the pandemic through a multisectoral mechanism coordinated by the Ministry of Health and the Disaster Management and Mitigation unit (DMMU). With support from various partners from within Red Cross Red Crescent environment such as International Federation of Red Cross and Red Crescent Societies (IFRC) The Netherlands Red Cross (NLRC) and other corporate institutions such as Coca-Cola, ZRCS's main focus in its response to COVID-19 is on Risk Communication and Community Engagement (RCCE), health, Wither Sanitation and Hygiene (WASH) and livelihoods, targeting 18 districts that have been prioritized by government so far. To enhance its response to the pandemic, it seeks to engage a consultant who will help to strengthen the National Society's capacity through provision of technical guidance on strategy focusing on WASH. This will be implemented with financial support and technical back stop from the Netherlands Red Cross; through the remote WASH position based in the Netherlands.
Purpose of Assignment:
The purpose of this engagement is offer technical support to ZRCS in WASH programming; (internal/external focal point for communication on WASH issues, coordination/liaison with other actors) as one of the critical components of the response strategies to COVID-19 pandemic.
Scope of Work/ Work Assignments:
Under the direct guidance of the ZRCS in collaboration/consultation with a functional link with the NLRC technical Advisors (Remote WASH Delegate) and supervision from the ZRCS focal person, the consultant will be responsible for the following;
Design and/or adapt innovative, impactful and sustainable solutions/ strategies in WASH programming and reporting to control COVID-19 pandemic
Provide technical oversight to ZRCS in the development of Education and WASH preparedness documents, including contingency plans, 4W matrix, maps, assessment forms, standards, stock list and partner mapping.
Support NS to develop key messages around Risk communication and Community Engagement around WASH and COVID-19
Harmonize RCRC WASH protocols with those by government and partners
Provide technical support and input to WASH sector group/s
Work closely with partners such as UN Agencies, MoH/ZNPHI
Support coordination related aspects around WASH policies, standards and guidelines development in ZRCS or by partners
Facilitate and/or participate in existing coordination platforms with MoH/ZNPHI and other WASH involved stakeholders to ensure coordination to maintain network within WASH IFRC and NLRC
IPC upscale in health facilities /quarantine /isolation/screening centers etc
In collaboration with the operations team and the NS, support the evaluation of the operation.
Facilitate the development of partnerships with potential donors, including private sector organisations, for future emergency response operations
Experten Output ad Deliverables
i. Feasible, impactful and sustainable strategy developed
ii. Strengthend systems for WASH programming
iii. Enhanced input and coordination in the WASH sector
Responsibilities of ZRCS
Provide RCRC WASH protocols, ZRCS Response plan and other tools to the consultant to facilitate alignment strategy
Provide ZRCS Response plan and other COVID-19 related tools
Pay consultancy fees
Supervision
The consultant will be under the direct supervision of the Assistant Secretary General/ Health and Care Manager based at ZRCS office at HQ in Lusaka.
Consultant's Work Place
The consultant will have a flexible work arrangement where at times he works out of the ZRCS office and other times, he can work remotely where he has access to good internet connectivity.
Duration of Assignment and man hours
The consultant will work for 21 days (75%) a month for the duration of five (5) months. Additional days may be permissible based on the need.
Remuneration
A daily rate shall be negotiated with the consultant based on prevailing rates on the labour market
Profile of the Consultant
1 Education
a) Minimum of graduate degree in WASH Programming, Public Health or a field relevant to international WASH related development assistance
b) Additional training in Health Education or Communication for Development are considered an asset
c) Additional training and experience in emergency/humanitarian response, preparedness and capacity building on disaster and climate risk resilience is considered an asset.
d) Professional qualification in WASH/Watsan emergency operations management.
e) Experience in donor/partner relationship management.
Experience:
i. Relevant experience of not less than 10 years in the sector of WASH
ii. Background/familiarity with Emergency (preparedness and response) and the WASH Cluster approach
iii. Familiarity with Zambia WASH Sector partners and programmes
iv. Previous experience with INGOs is an asset.
v. Experience on WASH programmes focusing on hygiene behavior improvements
vi. Experience on WASH Resilience and Security Planning;
vii. Previous experience working with local authorities
viii. Experience of working with communities and community-based organizations
ix. Methodology of programme/project management;
Functional Competencies
a) Analyzing
b) Relating and Networking
c) Deciding and Initiating Action
d) Applying Technical Expertise
3 Skills
a) Ability to facilitate a consultative process
b) Good Analytical skills
c) Ability to write concise and comprehensive reports.
d) Excellent interpersonal skills.
e) Ability to meet deadlines.
f) Qualitative and Quantitative research skills A plus
g) Effective attention to detail and a high degree of accuracy.
h) High level of integrity, confidentiality, and accountability.
i) Sound analytical thinking, planning, prioritization, and execution skills.
j) Fluent English language.
k) Ability to deal with local partners
4 Knowledge
a) Knowledge and use of virtual tools
b) Experience with working for the Red Cross/Red Crescent movement.
To apply for this consultancy, please click the apply button and follow the link.