Full Time
Applications have closed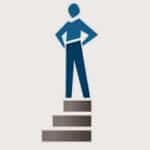 Our Client, a Commercial Insurance Business in Zambia is seeking to hire a Business Development Manager. This is primarily a Business Development role whose purpose will be to plan, execute and evaluate the ROI of all business development initiatives to attract, retain and expand a loyal client base.
Key Responsibilities:
Research and identify new business opportunities – including new markets, growth areas, trends, customers, partnerships, products and services.
Think strategically – seeing the bigger picture and setting aims and objectives in order to develop and improve the business
Execute complex, long-term partnerships with strategic partners that unlock benefits for the company and its customers.
Development of new business models to deliver and capture value from customers resulting in growth of revenue.
Build alliances and partnerships to generate revenue streams.
Maintain an understanding of external competitive developments and their impact on our business and innovation strategy.
Clear cascade of strategy and objective to the team to deliver on the financial targets.
Generate an ideas funnel towards achieving results in line with the overall business growth strategy.
Control and periodically check operational risks and workflow in conjunction with operations.
Manage and further develop existing strategic partnership relationships.
Design processes that will safeguard both the customer and the company from financial losses.
Provide leadership for the business team through clearly communicating strategy and goals and coaching sessions.
Keep abreast of trends and changes in the business world.
Ensure that there are proper succession plans for key roles within BD and career development for direct reports.
Desired Skills, Qualifications and Experience:
Bachelor's Degree in Business Management or Administration, Finance, Accounting, Marketing, or related field.
Minimum of 3 years proven experience working as a Business Development Manager or similar role
Experience in relationship building with large corporate groups.
Proficiency in all Microsoft Office applications.
Effective communication skills.
Good sense of cross-selling and strong product knowledge
Detail-oriented.
Ability to foster positive relationships with all individuals across the organization as well as clients.
Able to resolve problems offering effective solutions.
Able to plan, prioritize and organize work.
Self-starter with high degree of resourcefulness requiring minimal supervision.
How to apply
Applicants should send their resumes to [email protected] with the job title as the email subject before 05th May 2023. Only shortlisted candidates will be contacted.