Full Time
Applications have closed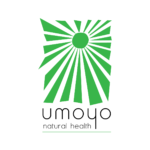 Umoyo is looking for a highly trained & experienced Graphic Designer who also has IT & NETWORK ADMINISTRATION knowledge & work experience.
This role includes; but is not limited to:
Visualising and creating graphics for marketing& social media. These graphics should capture the attention of those who see them and communicate the right message including; brand,illustrations, product packaging, logos, layouts and photos.
Creating labels and packaging graphics for new Umoyo products.
Analyse & resolve end-user hardware & software computer problems in a timely and accurate fashion, and provide end user training where required.
Network administration – planning, developing, installing, configuring, maintaining, supporting, and optimising all network hardware, software, and communication links.
Responsibilities & Duties
Study design briefs and determine requirements
Conceptualise visuals based on requirements and prepare rough drafts and present ideas
Develop illustrations, logos and other designs using software and use the appropriate colours and layouts for each graphic
Work with copywriters and the head of department to produce final design
Test graphics across various media
Ensure final graphics and layouts are visually appealing and on-brand
Additional Responsibilities
Assist in supporting server applications and operating systems.
Provide help desk assistance in resolving software, hardware and network related problems.
Assist in equipment set-up and software installation and updates.
Perform troubleshooting, archiving and back-up of server applications and to service calls and emails promptly.
Manage inventory of software licences, software application, hardware components and IT supplies.
Generate email and network accounts for new users and update regularly emails and phone numbers of users.
Maintain both internal and external company networks.
Assist in implementing firewalls and security devices to ensure network security.
Coordinate with the Manager to set user access, permissions and roles to prevent unauthorised access.
Qualifications/Skills:
Fundamental knowledge & work experience with graphic design, IT and networking
A strong portfolio of illustrations or other graphics showing creative flair and a strong ability to translate requirements into design.
In-depth knowledge of design software and technologies (such as InDesign, Illustrator, Dreamweaver, Photoshop) and hands-on technical troubleshooting capabilities
Ability to work independently under minimal supervision with a keen eye for aesthetics and details
Knowledge of computing infrastructure and familiarity with server management and monitoring tools
Exceptional critical thinking and problem solving ability.
Good communication and interpersonal skills to assist non-technical individuals with complex technical issues
Ability to work methodically as an individual and part of a team
Proficiency with scripting languages is an added advantage