Consultancy
Internship
Paid internship / Month
Applications have closed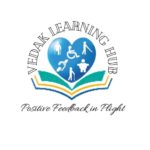 Main Duties:
Monitor learner's academic development through marking of exercises, homework, tests and activity.
Preparing, Planning and developing quality Lessons through various modalities
Schemes of work preparation.
Record keeping and management.
Learner progression assessment.
Assessment and placement.
Speech therapy.
Behavior and adaptation therapy modification.
Qualifications:
Must have Full grade 12 certificate with credits in Maths & English.
Must have valid TCZ license.
Must have Certificate or Diploma in Early Childhood or Special Education from from a Reputable Institution.
Must be aged 21-26yrs
Must have completed Tertiary education not Earlier than 2017.
Must be NDOLA based.
Suitably qualified interested candidates must send A Motivational Letter of being in Early Childhood and or Special Education field and a 2-3 paged CV only, with 3 traceble referees as one pdf document.
Email: [email protected]