Do you learn from failure?
This inspiring quote reminds us that failure is nothing to fear and that learning from is the real key to success.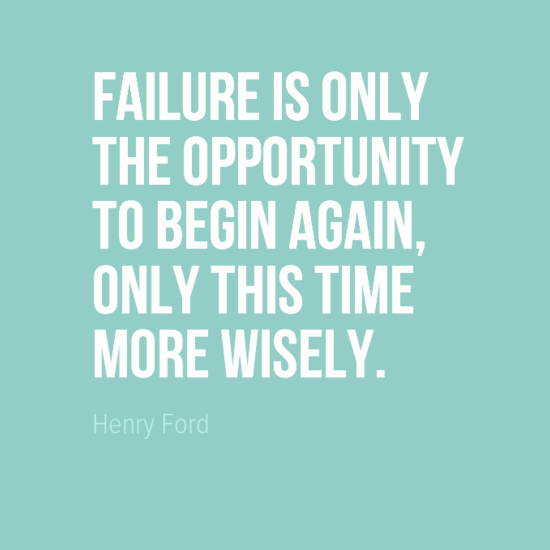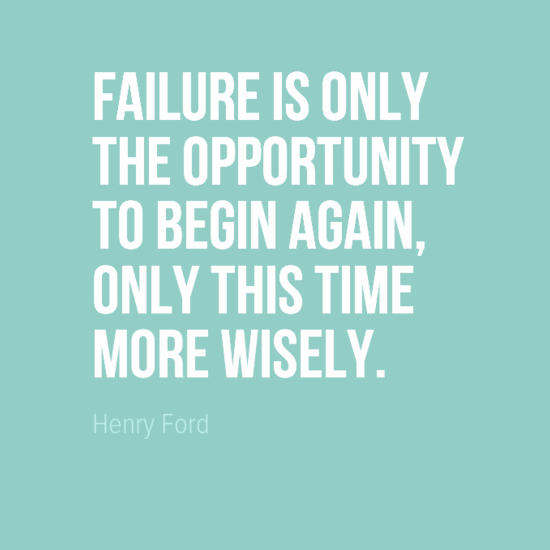 Who was Henry Ford?
Henry Ford was born on a farm near Michigan, USA in 1863. The son of a farmer, he was expected to take over the family farm. Ford did not enjoy farm work and aged 16 left the farm to work as an apprentice machinist in Detroit. He returned to work on the farm in 1882, but by 1891 had became an engineer with the Edison Illuminating Company.
In 1893, he was promoted to the role of Chief Engineer and began to experiment with gasoline engines. In 1896, he completed a self-propelled vehicle called the Ford Quadricycle and completed a second vehicle in 1898. Backed by a local businessman he resigned from the Edison Illuminating Company and founded the Detroit Automobile Company. Unfortunately the vehicles produced where of a lower quality and higher price than Ford wanted and was not successful. The company was dissolved in 1901.
In 1902, Ford formed the partnership, Ford & Malcolmson Ltd. He went to work designing an inexpensive automobile and leased a factory with a machine shop. Sales were slow and the company hit problems and in response new investors had to be brought into the business in return for a portion of the company. The company was reincorporated as the Ford Motor Company on 1903.
In 1908, the Model T was introduced – a simple, easy to drive and easy to repair vehicle. He created a huge publicity machine ensuring every newspaper carried articles and adverts regarding the Model T. Ford was brilliant at finding ways to lower costs and increase efficiency and sales rocketed. In 1913, Ford introduced moving assembly belts into his plants, which enabled him to increase production dramatically.
Ford went on to extend his product offerings and accumulated one of the world's largest fortunes.
Need more inspiration?
To find more inspiring quotes visit: Inspiration
Search for Jobs
To search for the latest jobs in Zambia visit: www.gozambiajobs.com/jobs