Advert
Applications have closed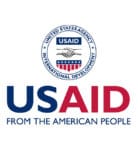 USAID_ZamBiz USAID Business Enabling Project
Facilitating Reforms and Dialogue for Growth in Zambia
A. Purpose
The USAID Business Enabling Project seeks to identify local Zambian entities interested in partnering to implement activities aimed at achieving the objectives outlined below for the period 2022-2027. Information obtained through this EOI will be used to prepare a roster of entities with whom the Project may collaborate in the future through a variety of mechanisms.
B. Background
The USAID Business Enabling Project ("the Project") is a five-year (2022-2027) USAID-funded project in Zambia. The goal of the project is to catalyze greater gender equality and inclusive private sector investment and trade in rural areas by strengthening select Zambian government and civil society organizations to implement improved and streamlined policies and processes for economically viable and gender-balanced rural enterprises. The targeted pilot rural provinces include Southern, Central and Eastern.
The Project aims to meet its goal through two mutually reinforcing objectives:
1) Streamline and improve processes and policies that catalyze gender-equitable private sector investment in agriculture, trade, energy, and natural resources/eco-tourism; and
2) Strengthen informed decision-making for Government of the Republic of Zambia (GRZ) policy formulation and implementation through linkages with strengthened CSOs and the private sector, where women's interests are equally represented.
The objectives will be implemented through three components:
i) Business enabling environment reform and processes improved. This will involve the identification and prioritization of bottlenecks and corresponding regulatory policies, processes and procedures to be worked on in order to improve the business climate in rural Zambia
ii) Strengthen linkages between Civil Society Organizations (CSOs), between the private sector and GRZ, and within GRZ. The identification of institutions that will aid in the enhancement of public-private dialogue meant to represent the voice of rural enterprises: and
iii) Build capacity of Ministries, Departments and Agencies (MDAs), CSOs and the private sector to increase the effectiveness of service delivery to the business entities for increased investment and growth.
Purpose and Context
There are various constraints that hinder investment in the rural areas of Zambia. These include the lack of infrastructure such as good road network, internet connectivity, access to market, levels of education, relatively lower levels of effective demand and dispersed population. This translates into higher costs of doing business for rural enterprises compared to their urban counterparts. For instance, access to banking services, electricity, information, technology, business development services, and skilled workers etc. are more challenging. This situation makes most enterprises in rural areas relatively less competitive than those in urban areas. Due to the unique and compounded problems female-led enterprises face, the competitiveness of such companies is even worse, let alone for the youth and marginalized populations. These three groups constitute the highest percentage of the population in rural areas. The Project aims to ease the cost of doing business through enhancing the business investment climate. This will be done as explained above through policy interventions in the targeted sector of trade, agriculture, tourism and energy. Agriculture as well as livestock is the biggest employer and has huge potential for value addition as well as multiplier effects in the rural areas. This is also a sector that is predominately populated by women, youth and marginalized persons. Enhanced trade will have ripple effects since it is cross-cutting and energy would bring about benefits as it is both an enabler and an investment opportunity.
In delivering these interventions, the Project anticipates partnering with like-minded local entities with an interest in unlocking the growth potential in rural areas by enhancing investment and trade in the targeted sectors and provinces. Below are thematic and illustrative activities:
1. Public-Private Linkages – to have Government formulate, revise, streamline and review policies, they need to dialogue with the private sector as well as civil society in a transparent and candid manner. Business policy review for an enabling environment is not a one-off intervention, but a continuous one. It requires continuous feedback from the private sector encouraged by an atmosphere of trust. The Project would like to partner with entities that occupy this space at both national and provincial level. Eligible entities include (but are not limited to) those that work with groups such as business associations to amplify their voice, entities that work to create and enhance public-private dialogue in the targeted sectors, business associations, and others. Experience in the targeted rural areas and/or in applying a gender lens in the process of dialogue, issues raised, and feedback would be an added advantage.
2. Evidence-based Decision Making and Reporting – Policy formulation, review and implementation should be done with the backing of sound empirical data. This should not be through emotions or hear-say. Entities are hereby sought that are involved in research in matters of policy in the targeted sectors and business entities. These entities should be conversant with various research tools and methodologies. They should be able to break down their survey and findings in a way that is easy and relevant to the various audiences involved. Monitoring tools such as surveys, various evaluation techniques, sector profiles, investment briefs and profiles tailored to specific sectors and geographic locations such as districts or provinces will be required from our partners. Such materials will be used to promote further investment and trade in the localities other than for policy feedback. Brochures, booklets, documentaries and other communications materials could be developed with the help of communication entities from the research conducted. The Project will encourage entities to disaggregate or analyze their findings using a gender lens. Entities may also support capacity-building efforts with business associations and government entities in these various areas. Eligible entities under this line of work include, but are not limited to, research institutions, academia, think tanks and various combinations of consortiums.
3. Gender Equality and Social Inclusion Experts: Potential activities include conducting gender specialty studies and research in the targeted sectors, gender analysis; gender assessments/audits for public and private sectors; gender-informed budgeting and planning gender mainstreaming; capacity strengthening on gender for diverse audiences/teams.
Types of Partners Sought:
Academia, think tanks, business incubators, advocacy groups, industry, business, gender and sector associations, research organizations, for-profit and non-profit entities that are active in the private sector development space.
Criteria for Consideration
Target sector focus: Is the entity working in policy reform and advocacy in any of the target sectors under the Project (i.e. trade, energy agriculture, eco-tourism and natural resource management)?
Focus on rural economic growth: Does the entity operate in or play a role in facilitating private sector investment or economic growth in rural areas?
Gender: Does the entity have the potential to reduce gender disparities and enhance empowerment of business women in rural Zambia? Can the entity broaden its approach to strengthen women's economic participation in one of the Project's target sectors?
Alignment with GRZ priorities: Does the entity's role "fit' or support the achievement of GRZ national priorities for economic growth and private sector development?
Commitment and leadership: How willing is the leadership to invest time and resources to undergo possible change management and broaden benefits to others? Does the entity have a robust monitoring and evaluation (M & E), management, and communication system?
If you are interested in partnering with the Project, please go to https://ee.kobotoolbox.org/x/2gs4S4ml to submit information about your organization's work and areas of interest.
If you experience challenges filling out the online form, send an email to [email protected] before the deadline using the format shared in Annex 1 below.
Deadline: March 31 2023 at 5:00 pm EAT with the following information:
*Company profile or brochure with contact details and available website.
*Proof of entity registration in Zambia.
*Statement of interest of no more than two pages that indicates briefly which of the Project's areas the organization is interested in supporting and how it envisions adding value to the implementation of the project following the information provided above.
*Provide evidence of relevant past works to back up statement of interest.
Please send any questions you need clarification on regarding the Project's goals and objectives, or other areas to [email protected] by March 31 2023 at 5:00 pm EAT.
Please indicate "Zambia Business Enabling Project EOI-001 – [your organization's name]" in the subject line for ease of reference. E.g EOI-001-ABC Company Ltd.
Note that responding to this EOI will not result in any award, contract, or grant. The EOI is an effort by the Project to take stock of entities with relevant mandates that are interested in partnering with us. Responding to the EOI does not preclude or pre-qualify any organization from later requests for proposals that may be issued by the Project. Only entities with statements of interest aligned with the goals and objectives of the Project will be contacted.
Annex 1: Format for email response
*Organization Name
*Date of Registration and TPIN
*Statement of Interest: Please briefly describe which areas the organization is interested in supporting and how it envisions adding value to the implementation of the Project.
*Experience: Provide evidence of relevant past works to back up the statement of interest.