Full Time
Applications have closed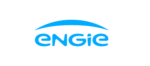 Website ENGIE Energy Access Zambia Limited
ENGIE Energy Access is the leading Pay-As-You-Go (PAYGo) and min
Job Title:   Technical Team Officer
Department: Operations
Reporting line: Technical Team Lead
Location: Lusaka, Zambia
About ENGIE BU Africa Access to Energy
ENGIE is the largest independent electricity producer in the world, and one of the major players in natural gas and energy services. The Group has more than 50 years of experience on the African continent and has the unique ability to implement integrated solutions all along the energy value chain, from centralized electricity production to off-grid solutions ( Solar Home Systems, mini-grids) and energy services. ENGIE Africa counts nearly 4,000 employees, has 3.15 GW of power generation capacity – in operation or construction, and is a leader in the decentralized off-grid energy market (Access to Energy) providing clean energy electricity to more than 4 million people through domestic solar installations and local mini grids.
ENGIE Africa created a new business line Access to Energy (A2E) which encompasses the activities of Fenix, Mobisol (2 companies providing Solar Home Systems solutions) and ENGIE PowerCorner (active in mini-grids construction and operations). With these three entities, ENGIE Africa underlined that it is bringing decentralised electricity to more than four million people in nine countries. This initiative also illustrates ENGIE Africa's strong belief in the huge potential of these activities and has built a leading and unique position in the A2E African market and is willingness to input all the necessary resources to make these activities business scalable and grow and deliver on its promises both in terms of revenues and social impact.
The mission of A2E is to deliver affordable, reliable, and sustainable energy solutions and life changing services with exceptional customer experience. We do this in order to improve the quality of life of our customers and support economic prosperity through access to clean energy.
Job Purpose/Mission
The Technical Team Officer will report directly to the Technical Team Lead and be an integral part of the Operations team. The primary responsibilities will be to assist with the refurbishment of A2E products
Product Refurbishment: Technical repair and refurbishment of A2E products:
Sort and track all items which are returned from the field as swaps, Voluntary Returns, or repossessions and which are awaiting refurbishment, as required by Supervisor and Team Lead;
Work diligently to meet monthly refurbishment targets as set by Supervisor and Team Lead;
Speak up regarding challenges and tools required to be successful in your role; and
Other tasks as required by Team Lead, Supervisor or management.
Knowledge and skills
Experience:
Self-motivated and ability to work in teams and independently
Strong written and verbal communications skills (English)
Attention to detail
Professional work ethic and demeanor
Qualifications:
Tertiary Education Required in engineering or related field
Language(s)
Technology:
Computer skills – basic proficiency with email programs and in Excel, Google Sheets, etc.
ENGIE is an equal opportunity employer, promoting diversity and committed to creating an inclusive environment for all. All applications are screened based on business needs, job requirements and individual qualifications, without any regard to origin, age, name, sexual identity, orientation or preference, religion, marital status, health, disability, political opinions, union involvement or citizenship. Our differences are our strengths!