Contract
Full Time
Applications have closed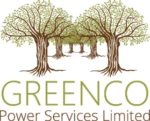 GreenCo Power Services Limited
Africa GreenCo via its operating entity GreenCo Power Services L
A. About GreenCo Power Services Limited (GreenCo).
GreenCo's vision is to lead innovation and sustainably transform renewable energy markets.
An innovative business model with sector changing potential.
Focused on creating impact through innovative business solutions in the energy sector.
Agile start-up culture with a focus on individual responsibility and personal impact.
GreenCo acts as an intermediary offtaker and service provider, purchasing power from renewable IPPs and selling that electricity to utilities and private sector offtakers (i.e. commercial and industrial users) and markets of the SAPP. GreenCo will mitigate the risk of purchaser default through an ability to secure alternative buyers or through short-term trading on the SAPP electricity markets. Through its participation in competitive power markets, GreenCo will promote cross-border power transactions and a more dynamic and liquid short-term power market. Through its activities, GreenCo will increase the supply of, and demand for, finance for energy projects, and mobilise private sector capital more quickly towards critical and transformative capacity addition. GreenCo is a data oriented organisation and its ambitions in this regard is to add value to the newly graduated students who will eventually find their feet in the coprporate world. We therefore are reaching out directly to Universities in and around Zambia to identify promising stasticians/mathematician students to enroll in our corporate internship program, which may lead to permanent positions with GreenCo in varying disciplines, subject to availability of opennings.
B. The Corporate Internship Program
GreenCo invites talented Stasticians or Mathematicians to apply for the position of Data Analyst Intern– a role under GreenCo's Corporate Internship Programme. Details about the role are provided below. Both male and female candidates are encouraged to apply.
Key duties overview:
Closely follow technically relevant workstreams and proactively grow requisite skills.
Draw on a foundational technical skill; computer programming (C++, SQL, Matlab), Excel, Power systems, to carry out various day to day assignments including data manipulation, systems testing, data visualization etc.
Support engineers/supervisors on various technical workstreams as may arise.
Manage and update databases as required.
Attend meetings, take minutes, and engage appropriately as required.
Carry out research on emerging areas.
Project Management.
Qualifications and Requirements.
The candidate is expected to bring a combination of the following experience, personal attributes and qualifications:
A recognized bachelors degree in Statitistics/ Mathematics obtained in or after 2020;
Excellent oral and written skills in English;
Strong analytical mindset
Strong working knowledge of common office productivity IT tools and software like MS Office;
Strong math background with focus on Stochastic, Linear Algebra and Calculus
Strong Excel skills
Experience in MATLAB,R or Python
Experience in Machine Learning and Data Visualization preferred
Strong data analysis skills using general-purpose statistical software packages or specific ones in the area of sustainable development; and
Solid organizational skills including attention to detail and multitasking skills.
Knowledge of SQL and NoSQL preferred
Other terms:
Based primarily in GreenCo Power Services headquarters in Lusaka, with occasional remote working accepted.
This is a full-time role and whilst the normal working week is 40 hours, it is expected that the ideal candidate will be prepared to both work and travel as required to fulfil the objectives of the business.
We invite all interested candidates to apply online via our website at: www.africagreenco.com/careers
E. Conflict of Interest.
Potential conflicts of interest must be declared and discussed prior to this appointment.