Full Time
Applications have closed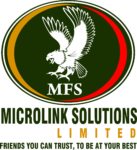 MICROLINK SOLUTIONS LIMITED
MICROLINK SOLUTIONS LIMITED 
Microlink Solutions Limited is a company incorporated in Zambia having its registered office at stand No 2080 independence way Kabwe. The company is registered and licensed to trade as Micro finance which commenced operations in April 2021.
The Company aim to be among the most competitive financial service provider in providing a more tailored approach to finance solutions. This unique approach allows  clients to access our credit facilities whenever needs arise at competitive interest with flexible repayment plan  .
Microlink Solutions Limited is looking to employ the Branch Relations Manager to be basing in Lusaka,Kabwe & Mazabuka 
JOB Purpose
To obtain sustainable Business  and profitability growth by cross selling to existing customers and by acquiring new relationships across the segment. Devise strategies around customer retention, service delivery and healthy credit management.
Experience and qualifications
An appropriate business degree with 3 years' experience in microfinance or a similar environment.
2-3 years general micro Finance or banking experience.
A full Grade 12 certificate with credits or better results in English and Mathematics.
Responsibilities
Achieve sales & revenue targets by either growing a portfolio of existing clients (Optimizing Business  opportunities) or by acquiring new clients.
Drive an Increase in average balance of the company Loan assets portfolio in line with business growth strategy.
Achieve rate target on both fix and linked mix for the business.
Deliver exceptional service that exceeds customers' expectations through proactive, innovative and appropriate solutions.
Build and maintain strategic relationships with internal and external parties to support the sales strategy.
Maintenance of expert knowledge on, industry best practices and provision of proactive advice and solutions to relevant stakeholders.
Provide sales support efficiencies and services in order to ensure retention of clients.
Convert identified leads into successful sales. Achieve individual targets as set according to appropriate business area or sales plan.
Define a portfolio growth strategy in line with predetermined growth targets, which are determined on an annual basis through conducting competitor analysis, providing innovating new value propositions and focusing on new as well as cross sell opportunities.
Comply with governance in terms of legislative and audit requirements.
Coordinate and facilitate all approved strategic projects.
Keep up to date with financial and economic developments to inform and support clients and provide clear analysis for all business processes and documentation to develop the business.
To acquire new client relationships
Identifying clients' needs and delivering customized solutions and service for a targeted segment of clients.
Devise attraction and retention strategies surrounding target market.
Cross sell to prospective clients to maximize profits and returns of Microlink Solutions Ltd.
Conduct client visits and presentations, and attend client events.
How to Apply: All suitably qualified and interested candidates are encouraged to apply by sending their applications to:H[email protected] on or before 26th January 2023
Please Make Sure you include your phone and state where you are from.