Contract
1 ZMW / Month
Applications have closed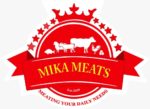 MIKA MEATS LIMITED MIKA MEATS LIMITED
MIKA MEATS IS A SUBSIDIARY OF THE MIKA GROUP OF COMPANIES
Job Title: Procurement Officer
Responsible to: Finance Manager/Procurement Manager
Work Place: Corporate Office – Mika Meats Ltd
Scope and General Purpose:
Sourcing of all the direct and indirect materials to meet requirements of Central Stores and other Unit Stores for Mika Meats Limited. Individual will manage a team of sourcing coordinators employing best practices in procurement to meet the objectives of Mika Meats Limited and will be responsible for delivering savings targets set for the procurement department.
Liaises with:
Finance Department, Production Managers, Retail Managers
Main Duties:
As Procurement Officer, you will be responsible and accountable for all Supply chain Management; this includes but is not limited to the following areas:
Strict adherence to written procedures for procurement activities within the Company
Implementation of procurement procedures in the Company as per existing policies
Controlling all operations of the supply chain
Responsible for establishing favorable supply contracts with approved suppliers after gaining approval from the management (and ratified by Corporate Office).
Formulate and present to management all recurrent procurement budgets for the financial periods.
Coordinate the movement of goods from the supplier until they arrive at the intended destination within Mika Meats stores and outlets of operation.
Ensure proper storage of goods supplied, both while under transit and on arrival.
Maintain a work-in-process inventory. All work-in-process should be traceable. Recall procedures for sub-standard goods must be established and enforced.
Procurement Officer will not enter into any supply contracts on behalf of Mika Meats Limited without prior approval by Management (and ratified by Corporate Office).
Training – you will be responsible for establishing and implementing a training program for your subordinates
The Procurement Officer is responsible for Mika Meats public relations with all suppliers of goods and services.
ACCOUNTABILITIES
What you are accountable for achieving
KEY MEASURES
How will you be measured
Procurement System
Take responsibility for a designated group of suppliers and ensure a structured and professionally applied Mika Meats Supplier Management Program is implemented and maintained.
Ensure strict adherence to reorder levels and avoid stock-outs.
As required run professional tender processes to ensure the objective and secure selection of suppliers for goods and services to the company.
To analyze, interpret and where required present the results of market analysis, tender results and strategic recommendations to colleagues and senior management. This will take the form of written reports and actual presentations. Quarterly reviews of procurement activities will take place at the end of each quarter.
Work closely with other disciplines to create and deliver Supply Strategies which support the aims and aspirations of the company's business units.
Create supply strategies which ensure continued Compliant, High Quality, Secure and are Cost Effective
Competitive products and services are supplied to the company.
Working with colleagues from other disciplines Negotiate and apply appropriate supply agreements for goods and services to Mika Meats. When in place ensure these are appropriately managed and updated.
Establish market knowledge for products and suppliers to become an "expert" to whom others can turn for advice for key products / suppliers under your management.
Brief colleagues on market developments which may impact upon supply as and when required to do so. Bring commercial intelligence relevant to the company back in house.
Work in and if / when required lead project teams to ensure delivery of procurement actions / the project.
Prepare information for use in SOP and Project Management meetings as required. Represent Procurement in these meetings as and when required
OTHER DUTIES
Training of staff – Each Mika Meats Manager will ensure continuous training is carried out on all staff who report to you. This is in line with the overall objectives of Mika Meats. All training must be documented.
Ensure strict adherence to the "Mika Meats Creed".
QUALIFICATIONS AND PERSONAL ATTRIBUTES
The position holder must have a minimum of a Bachelor's Degree in procurement or its equivalent with a traceable 4 years or more relevant working experience. Must possess excellent influencing and facilitation skills to act as interface between the business and suppliers. Experienced in sourcing, contract management, an understanding of financial evaluations and interpretation of supplier records. Individual must possess knowledge of corporate regulations, local legislations, Mika Meats procurement processes and policies.
The job holder must also be;
Creative, innovative and visionary.
Self-motivated, proactive and confident
Experience in managing a diverse team and strong willingness to build capacity of local staff
Knowledge and computer skills, using office software such as Excel, Word and Power Point
Trust worth and Ability to manage highly sensitive and confidential information
Work experience in the Meat Processing Industry is an added advantage.
You will perform other reasonable tasks that may be requested by your superior from time to time
Suitably qualified candidates should send application letters and attach detailed curriculum vitae and professional qualifications to [email protected] or physically drop application letters at Mika Hotel Limited in Kabulonga. Only shortlisted candidates will be contacted for further processes.