Full Time
Applications have closed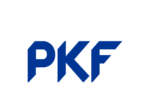 PKF Zambia Chartered Accountants
PKF Zambia is part of PKF International global family of independent firms bound by a shared commitment to quality, integrity and the creation of clarity in a complex regulatory environment. We have offices in over 400 locations and we operate in more than 150 countries across 5 continents, and specialize in providing high-quality audit, accounting and tax, and advisory solutions to international and domestic organizations in all our markets.
Location: Livingstone Office
Roles and Responsibilities
Has reasonable knowledge and application of IFRS for SMEs and IFRS.
Applies technical knowledge while working on client assignments and is able to answer basic questions.
Able to prepare financial statements under the supervision of the supervisor.
Identifies when assistance is needed in finding a technical solution and reports any concerns to the team leader or supervisor.
Demonstrates awareness of the professions and the Firm's ethical guidelines.
Analyze client's statutory records such as VAT, PAYE, PACRA returns, etc., making sure that they are prepared in accordance with the law and that the client meets legal obligations.
Prepare timesheets documenting tasks done and time allocated to each task daily.
Qualifications and other requirements
Must be a registered ZICA member
At least a ZICA Licentiate holder or equivalent
Knowledge of general ledger functions
Hands-on experience with Microsoft Office i.e., Word and Excel
Related work experience will be an added advantage
Able to manage pressure to meet deadlines
Able to work late hours were necessary
Demonstrates understanding of the relationship between time, resource allocation, and the Firm's profitability and productivity.
Keeps accurate and effective records of own time.
Completes own work within timescale and to budget.
Able to work under minimal supervision
Builds constructive relationships with other team members.
Provides relevant feedback to the team leader or supervisor in a timely manner
Strong attention to detail and good analytical skills
We offer an opportunity for professional development in an international environment and for increasing your abilities and skills in various areas.
The closing date for receipt of applications is Friday, 20th January 2023. Only short-listed candidates will be contacted.
The Human Resource Officer
PKF Zambia Chartered Accountants
Sackville House, Akapelwa Street
P.O. Box 60050
Livingstone
In the case of electronic applications, email [email protected]
Please send your application letter and other credentials as a single PDF and state the email subject as Accounts Assistant Application