Part Time
Applications have closed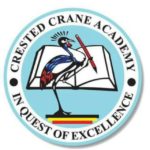 CRESTED CRANE ACADEMY
CRESTED CRANE ACADEMY is a private Co-education Boarding and Day
HIS/ HER RESPONSIBILITIES AS AN INSTRUCTOR:
Help pupils/students of all ages develop proper swimming techniques and skills.
Teaching swimming techniques, swimming strokes and water safety rules to pupils/students with varying abilities.
Evaluate each pupil's/students' performance during swimming classes and provide feedback.
Planning swimming lessons that take into account each pupil/student abilities.
Identify swimming techniques that are not correct and correcting them.
Assist the more experienced swimmers enhance their abilities
Design and complete attendance reports and progress for each pupil/students.
Assist pupils/students with special needs to socialize with others.
Implement ground rules for each swimming session.
AS ASSISTANT COACH
In conjunction with the School Coach;
Organize Sports Events and School Practice Sessions.
Facilitating as supervising swimming training sessions
Ensure that all swimming Aids and equipment are in good working order
Assist in Budget preparations and the development of swimming training sessions
Organize sporting teams (Internal and External)
Build a positive Team environment
Fulfilling other duties as assigned by the Coach.
REQUIREMENTS
Proven experience as a Swim Instructor/Life Guard.
CPR, First Aid or Basic Swim Instructor Certifications
Sound knowledge of proper swimming techniques and Water Safety Rules
Strong swimming abilities teaching.
Passionate and enthusiastic in teaching with children.
Excellent communication skills.
Knowledgeable about child protection policies.
QUALIFICATIONS
At least a Grade 12 Certificate with five (5) Credits including Mathematics and English Language.
MUST HAVE THREE (3) TRACEABLE REFERENCES
Apply by submitting full detailed Professional Academic qualifications as a single document, including a Comprehensive Curriculum Vitae of not more than two pages: